General election 2017:
The ultimate poll of polls
On 18 April, Prime Minister
Theresa May announced her plans to call a general election
. A day later, Parliament agreed to her request, with the country going to the polls on 8 June - less than a year after the British public voted to leave the EU.
Current pollster data suggests a big victory for May's Conservatives, which would hand her an
increased majority inside the House of Commons
. At the dissolution of Parliament on 3 May, the House of Commons was formed of 330 Tories and 229 members of Jeremy Corbyn's Labour Party.
IBTimes UK
has calculated a weighted average from the eight biggest UK pollsters, showing the Conservatives leading by 17% over Labour. This would be the biggest gap between the two major parties at a general election
in living memory
.
The lines
track the weighted average of recent UK national polls.
The points
represent the vote intention percentages given by each pollster to each political party, representing in this way a variable showing the margin of error.
IBTimes UK poll tracker will be updated as new data becomes available
General Election poll tracker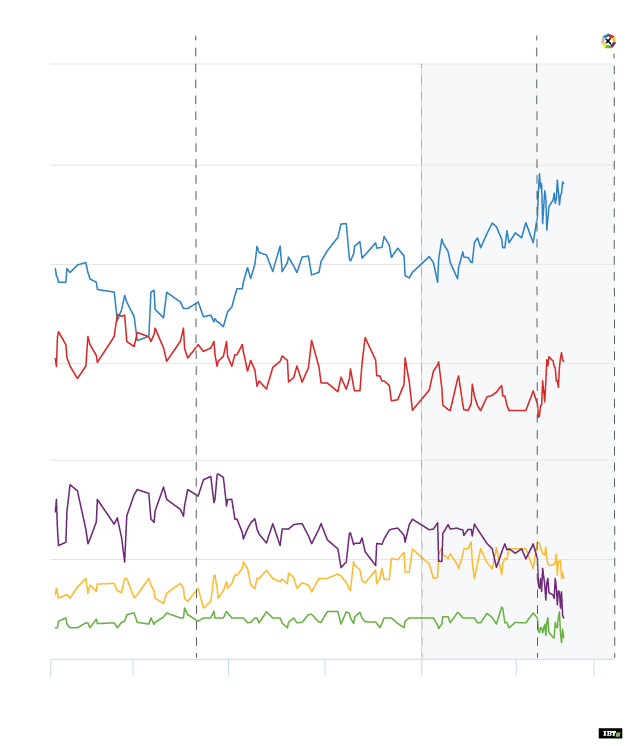 Source: IBT research. Last Updated 19 May 2017.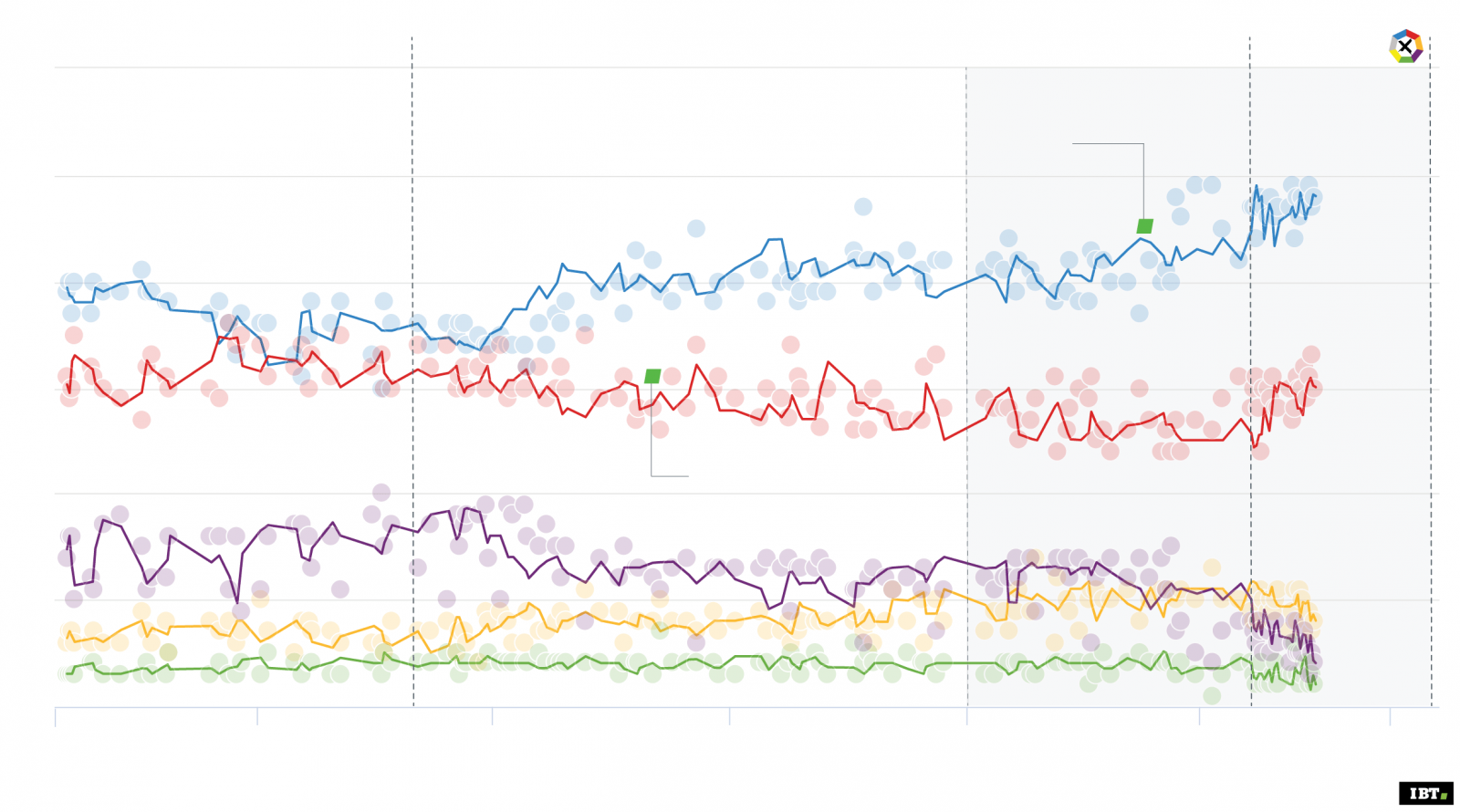 Corbyn re-elected leader
of the Labour Party
Source: IBT research. Last Updated 19 May 2017.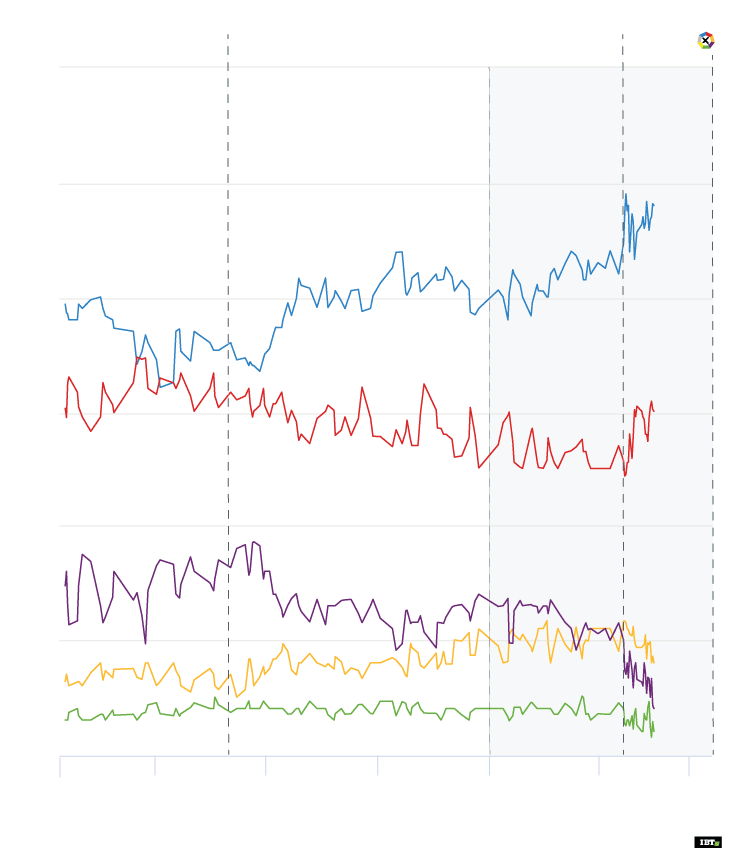 Source: IBT research. Last Updated 22 May 2017.