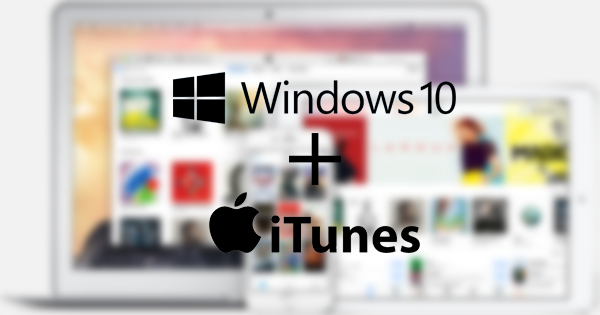 Windows 10 has come under severe flak in the last few days, as discerning users have been unearthing more and more problems with Microsoft's latest desktop operating system, including the latest installation problems with the newest version of iTunes on Windows 10.
Several affected users have been venting their ire about the endless number of issues with Windows 10 on Microsoft support forums and social networking websites such as Reddit, with the intent of finding a permanent solution for all known issues including the iTunes installation bug in Windows 10.
According to Redmond Pie, the iTunes installation bug is leading to persistent errors such as "An error occurred during the installation of assembly Microsoft... HRESULT: 0x80073715", "Apple Mobile Device Service failed to start", and message alerts like "Apple application support was not found (Windows error 2)".
The root cause of the iTunes installation issue has reportedly been attributed to incorrect and incompatible versions of iTunes being downloaded from the Apple's official download page: www.apple.com/iTunes.
Consequently, it is ascertained that the issue can be fixed by manually downloading the latest version of iTunes for Windows 10 via direct Apple server links provided below:
Windows 10 users are advised to download the appropriate iTunes files from the above download links, based on the Windows version (32-bit or 64-bit) installed.
For instance, if you are running a 64-bit Windows configuration, then you need to download iTunes 12.2.1.16 for Windows 64-bit (for older video cards).
Furthermore, it is reported that the 64-bit version of iTunes for older video cards also fixes several other issues such as QuickTime compatibility, playback and interaction with other third-party apps installed on the computer.
Although this version of iTunes may not feature the best user-experience, it is said to be fully functional and confirmed to work without any hassles.
In addition, one can try the following troubleshooting steps outlined on the Apple support page to install iTunes on Windows:
Make sure that you're logged in to your computer as an administrator
Install the latest Microsoft Windows updates
Visit the iTunes download page. Click Download Now to download the iTunes installer. When prompted, click Save (instead of Run)
Right click on iTunesSetup or iTunes6464Setup (the installer you downloaded in step 3). If you've previously installed iTunes, the installer will prompt you to repair the software. After the repair is complete, restart your computer and try launching iTunes
If iTunes fails to install or repair, it might be necessary to remove components left from a previous installation of iTunes and then reinstall
Disable conflicting software: Some background processes can cause issues that prevent applications like iTunes from installing. If you installed security software and are having issues installing iTunes for Windows, you might need to disable or uninstall security software to resolve the issues
Restart your computer
After the restart, and reconfiguring the antivirus software running on your PC, install iTunes again