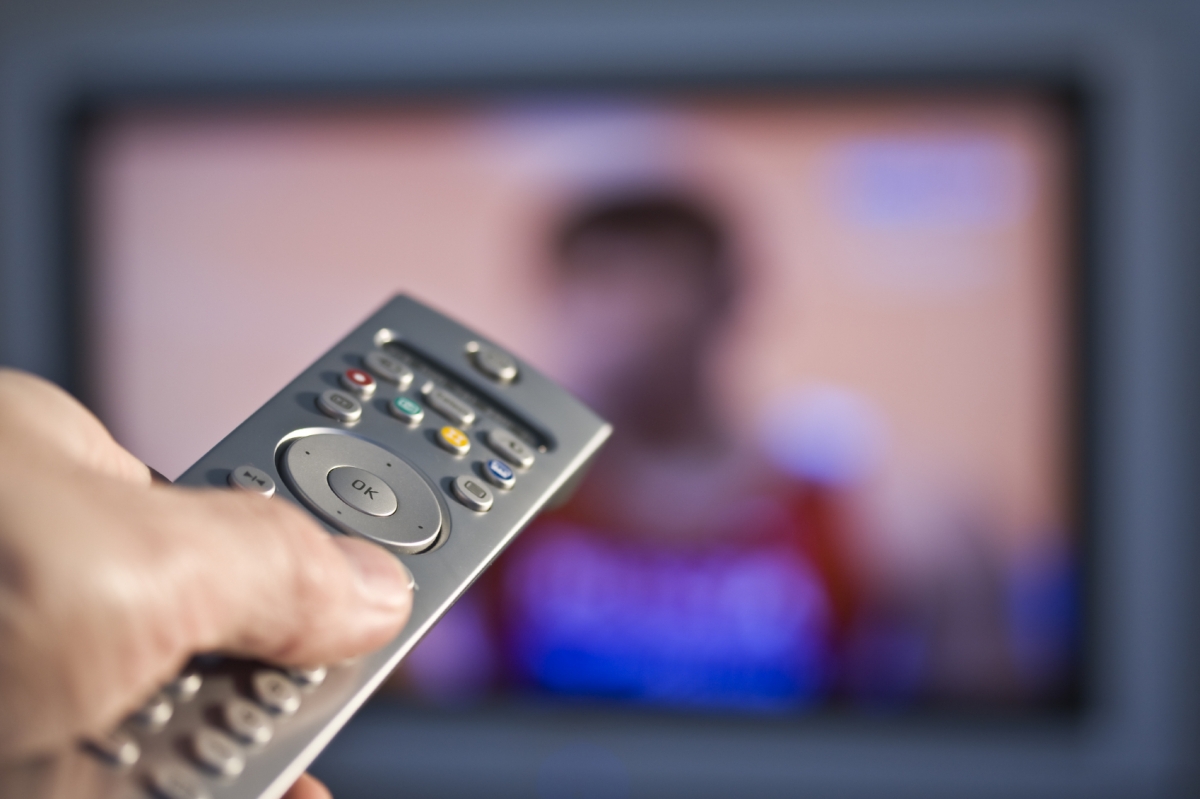 We may love a smart television in our lives but owners of Vizio brand sets might not be so keen after finding out one particular feature spies on what they've been watching and then sends the information to advertisers without them knowing.
The California-based television manufacturer appears to be too smart for its own good with a tracking feature called ''Smart Interactivity'' which creepily watches everything you watch including logging the time and date of when you tuned in – no matter whether it's live TV, streaming or recorded programmes. It then delightfully shares this information, along with your IP address, with advertisers who can target you on other devices that login to that network. Just been watching some Grand Designs? Oh, there's a furniture ad on your mobile.
The feature is turned on by default and is found on over 10 million of the sets the company has sold. If owners want to avoid being watched by their TV they have to delve into the settings to turn it off (instructions below). While it's no revelation that a smart TV or piece of technology is keeping tabs on our personal lives, this hidden feature turned on without consent is a bit cheeky, plus is far more valuable than most as it comes with IP addresses that can identify individuals.
Is this legal?
Vizio released a statement saying: "Non-personal identifiable information may be shared with select partners ... to permit these companies to make, for example, better-informed decisions regarding content production, programming and advertising.''
While cable TV companies are prohibited by law from selling information of the viewing habits of users Vizio explains this is not applicable to its business. Vizio has updated its privacy policy smallprint to now mention it shares user data to third parties and that they ''may combine this information with other information about devices associated with that IP address.''
Vizio isn't the most prominent brand in the UK but some sets are available on Amazon UK; it's in the US where Vizio has built a large following for its value TVs and as of 2014 held a 3.1% global market share – just behind Panasonic's 3.7%.
If you want to stop your Vizio TV set to stop monitoring your viewing follow these steps below or click this link.
How to turn off Vizio Smart Interactivity
Via TV Interface:

1. Press MENU button on your TV's remote

2. Select settings

3. Go to Smart Interactivity

4. Press RIGHT arrow on the remote to change setting to Off

Via Plus TV Interface

1. Press the MENU button on your TV's remote or open HDTV Settings app

2. Select System

3. Select Reset & Admin

4. Highlight Smart Interactivity

5. Press RIGHT arrow to change setting to Off