Iran: Hundreds defy ban to protest outside Saudi Arabia embassy over treatment of pilgrims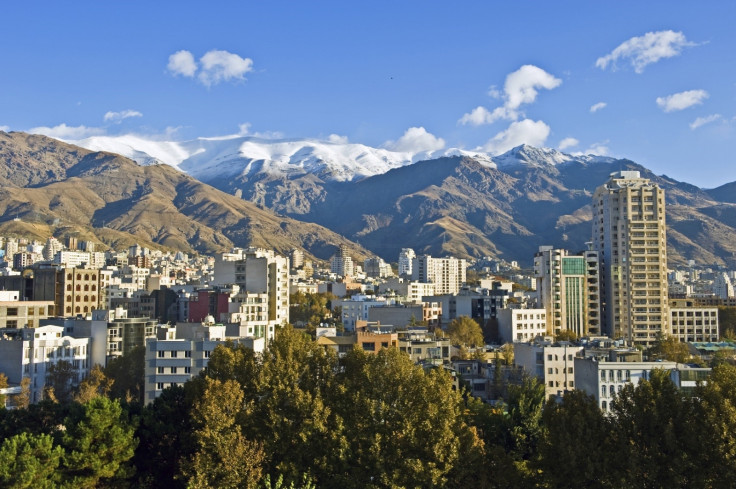 Hundreds of Iranians protested today against Saudi Arabia over the alleged abuse of two Iranian pilgrims visiting the country, according to reports from news agency AP. The protest took place in front of Saudi Embassy in north Tehran despite a ban by the Iranian government.
More than 300 Iranian protesters massed near the embassy. They called for its closure, shouting "Shame on you. Get off our soil!" and "Death to House of Saud!" in reference to Saudi Arabia's ruling family.
Mohammad Reza Yousefi, director of Tehran's governor office for political affairs publically stated that any protest against Saudi Arabia would be illegal. But the protesters marched to the embassy anyway, where they attempted to pull down the Saudi flag. They were stopped by anti-riot police.
The demonstration followed allegations that two teenage Iranian pilgrims were abuse by Saudi officials at Jeddah's international airport. Details of the alleged abuse have not been revealed, but the Iranian government has made a formal request for the officers to be punished.
Halt to Hajj
The allegations have prompted anger in Iran. Politicians and religious leaders have called for a halt to the annual Hajj pilgrimages to Saudi Arabia. The Sunni kingdom contains both Mecca and Medina, the holiest Islamic sites, which Muslims must make a pilgrimage to at least once in their lifetimes.
Earlier, Saudi aviation officials stopped an Iranian plane with 260 pilgrims from entering the kingdom. They said the aircraft lacked the necessary permissions.
Currently there are severe tensions between Iran and Saudi Arabia, over the conflict in Syria.
Iran is predominantly Shi'ite Muslim country. Last month a coalition of Sunni countries, led by Saudi Arabia, started airstrikes against the Shi'ite rebels in Yemen known as Houthis.
The US and some of its allies have accused Iran of supporting the Houthis' campaign. Tehran and the Houthis deny the existence of any direct military ties between them.
Iran is attempting to gather international support to end the bombing. On Thursday Iran's Supreme Leader Ayatollah Ali Khamenei said that the air campaign is a "genocide".
Today's protest follows another demonstration in Tehran on Tuesday, which took place outside the Iranian parliament.
Around 200 protesters gathered to demonstrate against the deal struck between Iran and the international community to limit the Iranian nuclear program. That protest, too, took place without prior permission from the authorities – although it was not banned outright.
That protest, too, took place without permission from the authorities, although it was not banned outright.
© Copyright IBTimes 2023. All rights reserved.