Oil prices gain 5% on declining US drilling and receding Iran export fears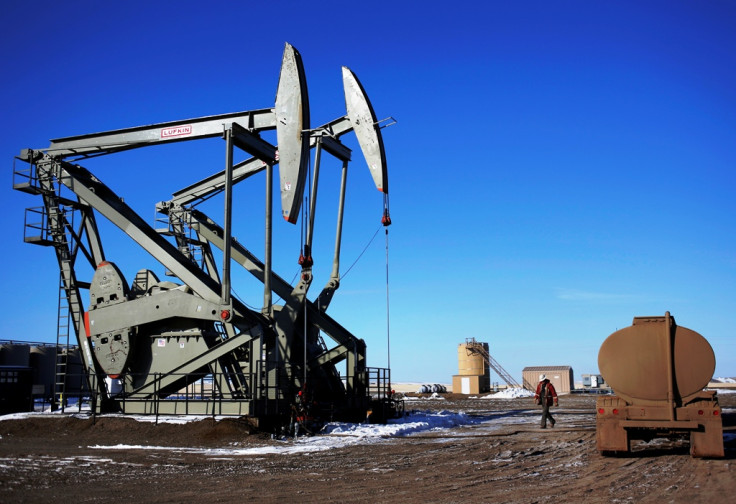 Crude oil futures traded higher on 10 April and gained over 5% for the week, on news of declining US drilling activity and after concerns surrounding Iranian crude flooding an already oversupplied market faded.
Brent May contract finished $1.30, or 2.3%, higher at $57.87 a barrel on Friday.
The global benchmark gained 5.3% for the week as a whole.
US May contract finished 85 cents, or 1.7%, higher at $51.64 a barrel on Friday.
WTI gained 5.1% for the week.
Baker Hughes reported that the number of US oil and natural gas rigs fell by 40 to 988 rigs as on 10 April.
The number of rigs has declined by 843 since a year ago.
Capital Economics said in a note to clients: "A preliminary deal between Iran and the West saw oil prices fall sharply early this week, but they quickly rebounded as it became apparent that the return of Iranian oil exports would be delayed until at least next year..."
Analysts at KBC Bank in Brussels said in a note that a slower return to the export market by Iran is seen as a positive by traders, but the timing of an agreement could still interfere with a recovery in prices.
KBC said: "The timing is interesting as the increase could come precisely when the low oil prices should start to have a greater impact on the production-growth rate in the US.
"In other words, the anticipated decline in oil production by the US may be [more than] offset by increased exports from Iran. Thus the period of low oil prices may become longer."
Capital Economics said in a separate note: "The spread between the price of Brent and the price of the US benchmark oil, WTI, should continue to narrow over the next few years as the glut of crude which has been built up in the US recedes."
US shale drillers
US shale oil drillers who purchased insurance to protect themselves against a bear market could get paid $26bn (£17.5bn, €24bn) in insurance money provided crude oil prices remain low.
The fair value of hedges held by 57 US firms in the Bloomberg Intelligence North America Independent Explorers and Producers index rose to $26bn as of 31 December 2014, a five-fold increase from the end of September 2014.
But the $26bn in insurance cover will not last forever. Most hedging contracts expire in 2015, according to company reports.
Opec's clout
Earlier in the week, Francisco Blanch, head of global commodities and derivatives research at Bank of America Merrill Lynch Global Research, became the latest to highlight oil cartel Opec's waning clout.
Blanch, speaking to CNBC, said Opec, which pumps about 40% of the world's oil, has ceased to operate as a cartel and that it has "very little ability anymore to influence prices".
Blanch also said that talks that could result in the easing of sanctions on Iran could be bearish for crude oil prices over the next 18 months.
Libyan oil
Elsewhere, civil-war torn Libya's biggest oil port may reopen in a week.
Al Mabrook Bu Seif, the chairman of state-run National Oil (NOC), speaking to Bloomberg a week ago, said that force majeure could be lifted in two weeks on loadings at Es Sider, Libya's largest export terminal and at neighbouring Ras Lanuf, the third-largest, as Islamist militias pulled out from the region.
© Copyright IBTimes 2023. All rights reserved.