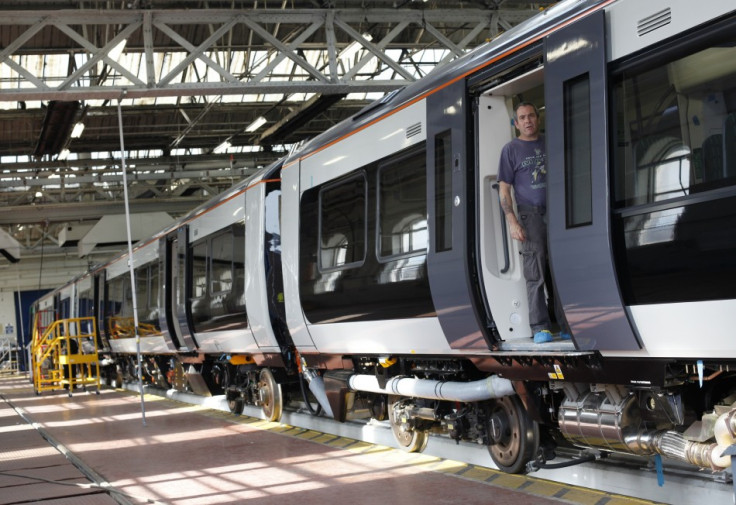 British inflation figures released Tuesday point to a rail fare rise of 8 percent.
The retail prices index inflation for July is expected to be around 5 percent, The Guardian reports, meaning the average season ticket will go up by around 8 percent. Railroads may hike fares by 5 percent over inflation, which could mean some lines will rise as much as 13 per cent from January 2012.
Train companies are allowed to make the increase an annual figure with some season tickets going up much more than the 8 percent increase. The Bank of England expects inflation to fall below the 2 percent target to 1.8 percent in two years' time as impact of this year's VAT increase fall out, reports the newspaper.
RMT general secretary Bob Crow said the government was "forcing through inflation-busting fare increases and savage cuts to maximise private train company profits."
The Daily Mail reported Sunday that fares on British railway lines are set to increase because of proposals in the European Commission to create a "user-pays" system that would put the entire cost of a journey on the commuter with governments not having to subsidise travel. The Daily Mail claims that if the policy is implemented, an annual season ticket between Sevenoaks and London would rise from £1,400 to £4,200 per year.
Bloomberg has indicated that regulated fares will rise by three percentage points above retail price inflation in each of the next three years. Railway campaigners, including the Campaign for Better Transport and the TSSA rail union are organising protests against the prospective rail increases on Tuesday.
With rail prices set to rise four times faster than wages, campaigners believe that it will price people off the railways and could lead to some workers having to leave their jobs.