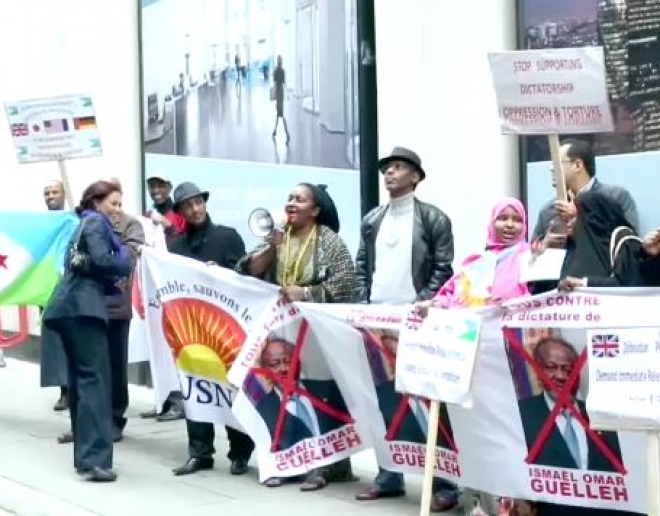 Djibouti is on a mission - a trade mission - in the UK. The small Horn of Africa state wants British investment to help build up its economy.
It sits in a strategically important point at the mouth of the Red Sea. Two thirds of the world's commercial shipping fleet sails through its waters.
All is not well, however, and concerns over political stability lurked over the Djibouti government's shoulder on its visit to London.
IBTimes UK spoke to Djibouti's economy and finance minister Ilyas Dawaleh and the protesters gathered outside the trade forum.
Written and presented by Shance Croucher
Music Courtesy of roayltyfreekings.com
Related articles:
Djibouti Gold Rush Prospect as Stratex International Prepares for Drilling
Djibouti Finance Minister Ilyas Dawaleh: Political Reforms Should Encourage UK Investment
UK Minister Mark Simmonds: Britain Must Invest in Africa Now