Djibouti Gold Rush Prospect as Stratex International Prepares for Drilling
Stratex sets target of finding 2 million ounces of gold worth $3bn in tiny East African country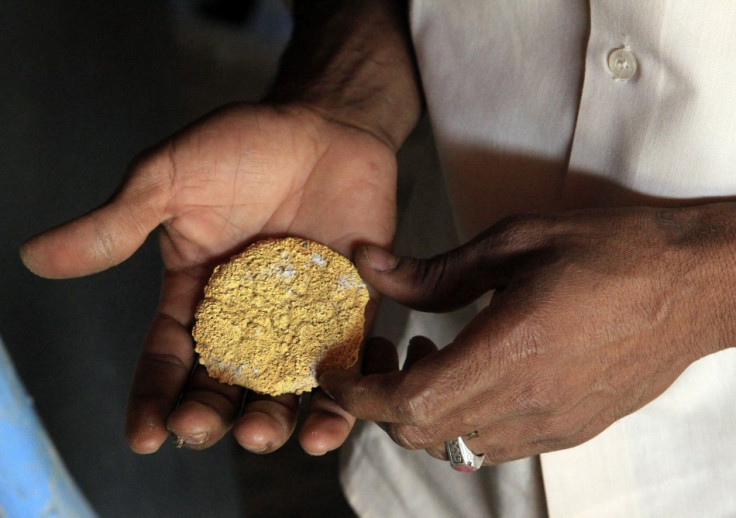 Djibouti may be heading for a gold rush if prospecting work by a British exploration company proves successful.
Stratex International has five licences to search for gold in Djibouti and has set a target of finding two million ounces of the precious metal in the tiny East African state. That amount would be worth $3bn (£1.9bn, €2.3bn) at current prices.
Drilling is imminent after Stratex discovered an epithermal gold vein within three hours of the main port in Djibouti.
"If we find gold in one area, it means the whole country is prospective. And that will mean that there is literally the possibility of a gold rush in Djibouti, which I hope we are successful at and see as a result," said David Hall, executive director at Stratex International, in a London speech to the first ever UK-Djibouti trade forum.
If their target is realised, Hall said they will be looking for around 200,000 ounces of gold production each year.
"It's only been three years. That's a very short time for exploration. This is not a quick business," warned Hall.
"I must stress that in what we do there is no certainty of success. It is a high-risk game, exploration. We may not find something."
If enough gold deposits are discovered in Djibouti, and it is economically viable to mine, Hall said Stratex International and its partners in the area would be looking at a $200m investment in an extremely impoverished country.
The CIA lists Djibouti 172nd in its list of GDP purchasing power parity. World Bank estimates put Djibouti's unemployment rate at 45%.
Money will have to be injected into the local infrastructure to improve roads to carry heavy goods vehicles and mining equipment and to build up a skilled workforce.
Stratex has other licences awaiting approval in the country, which have been delayed by a ministerial change in the government.
"The key thing will be that we can actually prove economic gold raising in this first round of drilling," said Hall.
"If we are successful, inshallah as they say over there, that will lead to more drilling and hopefully success will lead to development.
"Ultimately, the game for everybody would be a gold mine in Djibouti, which would be a major first. It would be fantastic for the country, fantastic for the shareholders of Stratex.
"It would bring infrastructure, schools and hospitals to an area of Djibouti that would otherwise be left as just mountainous desert."
---
Related articles:
Djibouti Finance Minister Ilyas Dawaleh: Political Reforms Should Encourage UK Investment
UK Minister Mark Simmonds: Britain Must Invest in Africa Now
Stratex Chairman Christopher Hall Q&A: Group Eyes up Gold Opportunities [VIDEO]
© Copyright IBTimes 2023. All rights reserved.