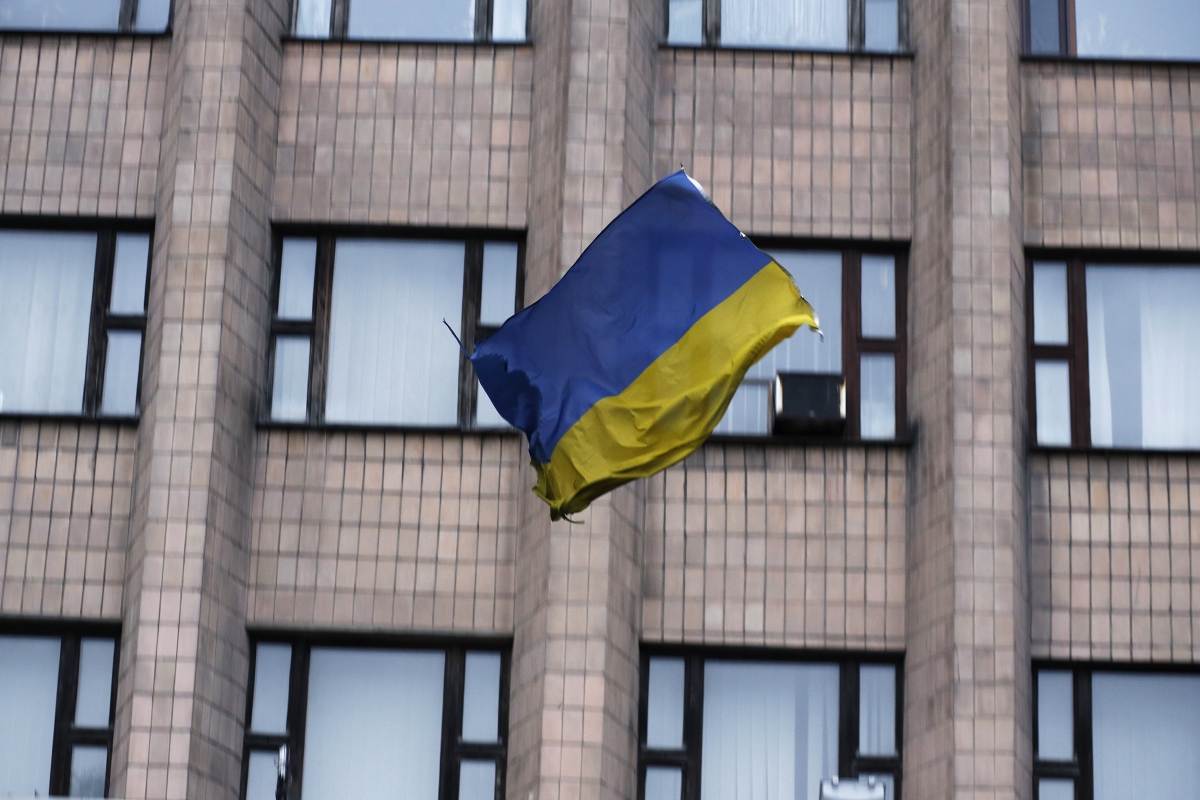 Pro-Russian rebels have pledged to go ahead with an autonomy referendum planned for Sunday (11 May) despite calls from Russian president Vladimir Putin to delay it.
Officials from the self-styled Donetsk People's Republic defied Putin's attempt to de-escalate tensions in the eastern Ukrainian region, which has been occupied by pro-Russian separatists in the past few months.
"This is not our decision [of the politicians] , this is the decision of people of Donbas region," said Andrey Purgin, one of the leaders of the self-proclaimed Donetsk People's Republic, according to RT. "People of Donbas [Region] got their chance to make a heroic deed and we can't deprive them from this chance."
#Donetsk separatist leader Denis Pushilin tells reporters Sunday referendum will move ahead: "100 percent we're not moving the referendum."

— James Novogrod (@JamieNBCNews) May 8, 2014
Paul Sonne, Moscow correspondent for The Wall Street Journal, tweeted the markets' reaction to the news:
Russia's stock market and currency slump immediately as rebels in Donetsk vow to hold their referendum despite Putin's suggested delay.

— Paul Sonne (@PaulSonne) May 8, 2014
Putin had appeared to soften his stance on Ukraine with a call for an autonomy referendum to be delayed and an acceptance of the forthcoming presidential elections.
After calling for a postponement of the separatists' referendum on 11 May, Putin also hailed the 25 May presidential election in Ukraine as "a movement in the right direction". He said that the Russian military had pulled back from the Ukrainian border to avoid claims of intimidation.
"We were told constantly about concerns over our troops near the Ukrainian border," Putin said after meeting Didier Burkhalter, president of Switzerland and head of the Organisation for Security and Cooperation in Europe (OCSE). "We have pulled them back. Today they are not at the Ukrainian border but in places of regular exercises, at training grounds."
Nato, however, dismissed his assertion and said there was no indication of a withdrawal of the 40,000 Russian troops massed along the Ukrainian border.
I have very good vision but while we've noted #Russia's statement so far we haven't seen any - any - indication of troops pulling back

— AndersFogh Rasmussen (@AndersFoghR) May 8, 2014
The development came as Russian defence ministry said that Ukraine has assembled 15,000 troops on its border with Russia.