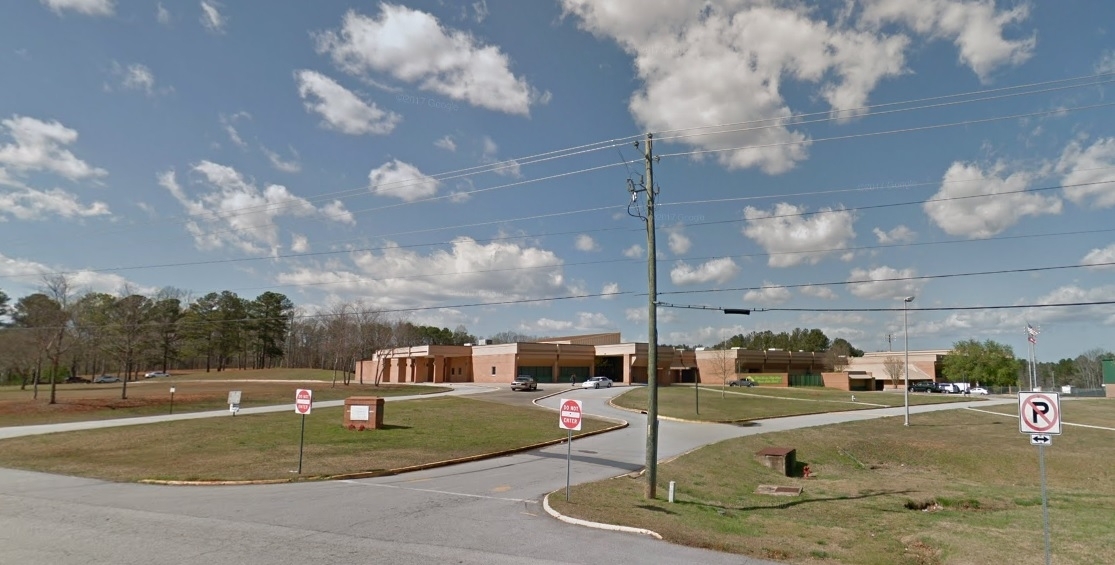 A teacher has shot himself inside a classroom in Georgia prior to the start of the school day. A Douglas County School System spokesperson confirmed that a teacher from Lithia Springs High School suffered a self-inflicted gunshot wound in his classroom.
The incident occurred around 7:15am local time and no pupils were inside the building at the time. Douglas County sheriff's officials confirmed a school employee was flown to hospital with a gun-related injury. No further details such as the identity of the teacher or their condition have been released at this time.
Nell Boggs, Community Relations Specialist for the Douglas County School System, said: "A Lithia Springs High School teacher suffered a self-inflicted gunshot wound at 7:15 a.m. on August 17, 2017, while alone in the office of his classroom. No students were in the building at the time.
"The campus has been secured and students are in the gym. Students may be picked up by a parent or guardian and buses will be available to take bus riders home."
The school, just west of Atlanta, closed for the day in the wake of the shooting.
More to follow. This is a breaking news story and will be updated regularly as new information and developments become available.
IBTimes UK is part of the Newsweek Media Group news organisation which keeps its global audience of 55 million monthly readers in the know with quality storytelling and analysis.
Like us on Facebook and follow us on Twitter where we will keep you up to date with the latest news, pictures and video as it happens.
We provide comprehensive coverage of domestic and foreign news, business, sport, entertainment, science and technology, aiming to keep our intellectually curious readers interested and engaged.