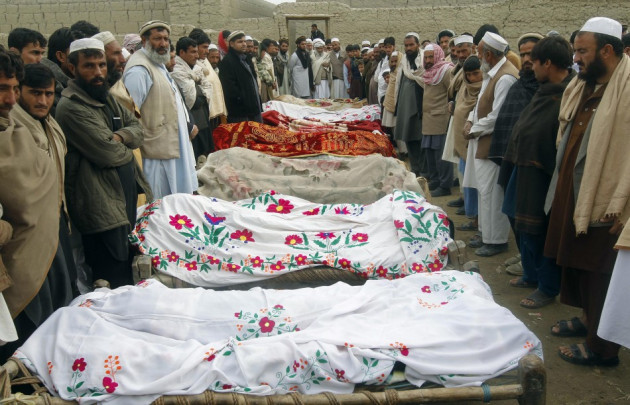 At least 10 children, all girls, have been killed in a powerful landmine explosion in Afghanistan's eastern province of Nangarhar.
The girls were collecting firewood in Daulatzai village, Chaparhar district, when one of the victims stepped on a live landmine.
According to reports, the girls were aged between nine and 13. Two other girls were also severely injured in the blast and have been admitted to a nearby hospital.
Security forces have rushed to the scene.
Several rural areas of Afghanistan are littered with landmines from 30 years of conflict.