German players will have to deal with some black magic as a voodoo priest plans to curse them before the match.
Neymar Junior's unexpected exit from the semi finals has somehow dashed the country's dreams of winning the World Cup title.
But injured Neymar and his team have found support from unexpected quarters. Helio Sillman, a Brazilian black magic priest, says he will 'curse' the German players in order to make way for a smooth win for Brazil in the semifinals.
"I'll take their top player and bind his legs so he can't run on the pitch," Sillman told SBS News while referring to a voodoo doll of a top German player whose name he kept secret.
The Brazilian priest also said he will curse the players in a special ceremony just before the beginning of the game.
Before the match begins, Sillman prepares a rectangular football shaped pitch in his shop 'World of Orixas'. He lights the candles of yellow, green and blue representing his country's national flag.
He also puts voodoo dolls of the most important players of the rival team before casting black magic on them.
The priest from Rio de Janeiro claims that he has been doing this practice since the beginning of the World Cup and credits Brazil's win against Cameroon, Chile, Croatia and Mexico to his power of the curse.
"Those are the four teams that Brazil have overcome," he told the Australian news website.
Black magic enthusiast Sillman, claims his voodoo magic will empower Brazil to play better football in the absence of Neymar and 'bind the legs' of Joachim Loew's team in the crucial Brazil vs Germany match.
"I place charms made of grains to bring them luck, an amulet to neutralize negative vibes, a cristal and a sun to give them energy, and in the middle orixa necklaces to protect them," Sillman told AFP.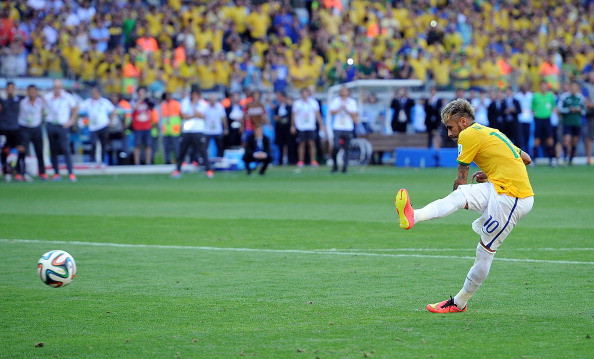 But it looks like Sillman's magic has no effect on his country's players as he could not save Neymar, who is suffering from a fractured vertebra and ruled out of the World Cup.
Meanwhile, German football stars including Thomas Mueller, Manuel Neuer and Mats Hummels have been warned ahead of the World Cup semifinal.