Grangemouth Boss Calum MacLean 'Smiled' as he Laid Off 800 Workers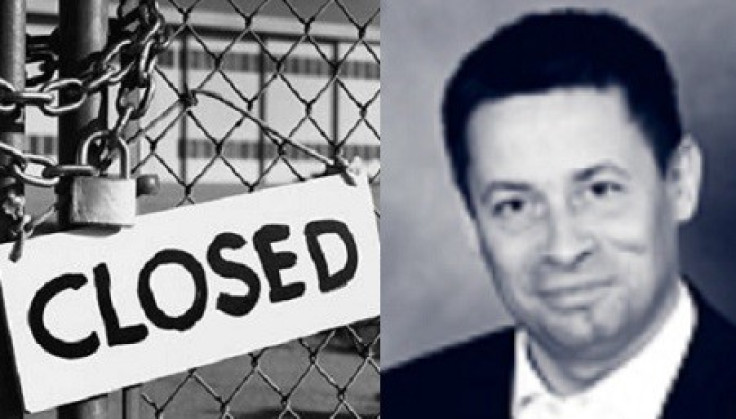 The chairman of one of Britain's biggest petrochemical plants was "smiling" as he laid off dozens of workers at a staff meeting, according to witnesses.
Calum MacLean called a meeting of staff at the Grangemouth complex in central Scotland to tell them that the plant's operator, Ineos, had decided to close it.
The BBC reports that around 800 people were directly employed at the Grangemouth plant, with a significant number working as sub-contractors.
One of the 700 workers present at the meeting claimed MacLean smiled as he discussed the closure, although the Grangemouth Petrochemicals chairman has since denied this.
Another employee, who left half-way through the meeting on the verge of tears, told the BBC: "I feel sick.
"It's gone. There's no livelihoods left and we don't even know if we're going to get redundancy out of it. I hope they're happy with themselves.
"There are folk in there have a husband and wife work here. That's it. Folk will be lucky if they have a house at Christmas."
Ineos made the decision to shut the Grangemouth plant at a meeting of shareholders the night before the staff meeting, and has revealed that liquidators will be appointed to wind up the Grangemouth plant within a week.
The company explained the closure decision by claiming staff had refused to agree to a cust-cutting plan, even though the facility has been losing £10m a month.
A statement read: "Sadly, the shareholders reached the conclusion that they could not see a future for Grangemouth without change and therefore could no longer continue to fund the business".
MacLean told reporters: "This is a hugely sad day for everyone at Grangemouth. We have tried our hardest to convince employees of the need for change but unsuccessfully. There was only ever going to be one outcome to this story if nothing changed and we continued to lose money".
The oil refinery which sits alongside the plant at Grangemouth has been suspended, but could reopen if the threat of further industrial action is removed.
Energy and Climate Change Secretary Ed Davey said the decision to close the Grangemouth plant was "regrettable", but said he hoped that the adjacent refinery can reopen shortly.
Davey said: "Ineos have informed us that the refinery will stay open and the management wish to restart full operations as soon as possible.
"We stand ready to help with discussions between the management and the union to ensure this can happen. Fuel supplies continue to be delivered as usual and there is no current risk of disruption to supplies.
"I continue to work very closely with the Scottish Government, and other colleagues across Government to share information with them."
© Copyright IBTimes 2023. All rights reserved.