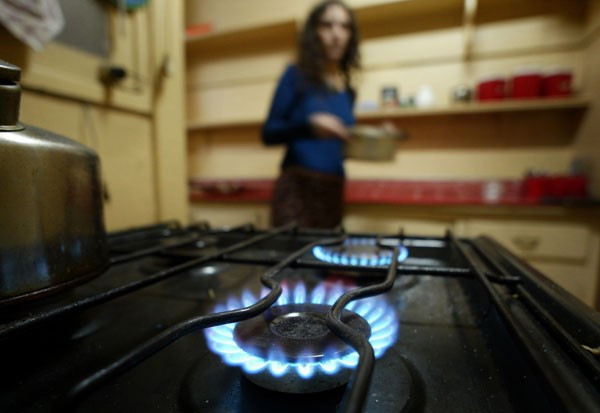 A prime minster led energy summit was not enough for the big energy companies to make any active concessions to slash their energy bills despite record profits of up to 733% - a rise in margins from £15 to £125 per customer according to Ofgem.
Working with the consumer
The summit agreed instead to several short term measures, including further marketing material and cost cutting suggestions via mail and telephone - switching to direct debit being the chief recommendation.
Chief Executive of nPower, Volker Beckers, said: "We look forward to working more closely with consumers to find a tariff which better suits their households."
The energy secretary, Chris Huhne, said: "The UK had the lowest energy costs compared to the rest of Europe, but are now working more closely with the major companies to save money for the 20 million UK households."
Managing Director of British Gas, Phil Bentley, said rising prices were partly down to the global economy with now demand much greater than it was. "The UK imports over 50% of its gas from competing sources which means the demand is higher than ever for - not just on a national level but on a global level."
Bentley, making his points during an interview on the BBC Radio 4's Today Programmesaid: "It was important for companies to make profits so it will be able to invest in the vital energy sources of the future such as nuclear and renewables."
Hundreds of choices
The six companies that make up 99% of all energy suppliers have been accused of cornering the market and not offering cheaper tariffs to its clients.
With dozens of tariffs for every individual company, there are well over 100 choices on the market which people often claim is incredibly confusing. Ofgem has said they will enforce simpler tariffs as a part of the overview.
The prime minister, David Cameron and energy secretary Chris Huhne had said in a joint article that: "Energy bills in most households have increased by more than £100. These price rises couldn't come at a worse time for consumers who are already feeling the pinch from rising petrol prices and the cost of the weekly shop."
But shadow energy secretary Caroline Flint insisted the government's "warm words" wouldn't "heat homes during a bitter winter".
"They're unable to take on vested interests, they won't tackle the spiralling prices imposed by the energy giants, they won't investigate the mis-selling of energy and they won't help the pensioners whose winter fuel payments have been cut," she said.