The first feminist party MEP has been tipped for election to the European parliament, according to opinion polls published by the Swedish national press.
Sweden's Feminist Initiative party is currently polling at 4.3% of votes in the country, just above the 4% threshold necessary to win one of the country's 20 seats. Back in 2009, the party received 2.2% of votes.
"This is an incredible development when the party got less than 1% of the votes in the last general election," Drude Dahlerup, a professor of political science at Stockholm University, told Euractiv.
But who are Feminist Initiative?
In April 2005, a group of Swedish feminists joined forces to create a pressure group which held feminist values as its guiding set of principles. Presented at a press conference in Stockholm, the announcement was preceded by a flurry of rumours of a new political party.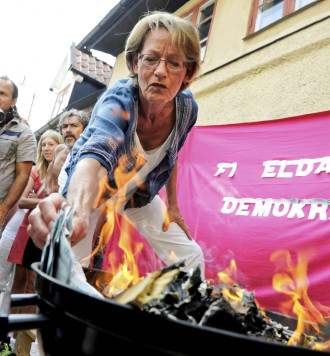 Six days after they formed, an announcement on the group's website said the association now had over 2,500 members. In September that year, the Feminist Initiative, or the FI, was reborn as a political party.
Led by Gudrun Schyman, a former leader of the Swedish Left Party and one of the country's most prominent political feminists, the primary goal of the movement was to eliminate sexism, racism and class differences in society - with a primary focus on eradicating the patriarchy.
In 2009, Feminist Initiative stood for the European Parliament election, gaining 2.2%. Although it was not enough to gain a seat, it was speculated that the donation of 1,000,000 Swedish kronor by the former Abba member Benny Andersson aided a sudden surge in popularity.
Jane Fonda and Eve Ensler, the playwright of the Vagina Monologues, supported Fi by joining the election tour in Sweden in 2005.
Why has the party caused controversy?
Schyman has previously attracted the media's attention in 2004, when she proposed a "Man tax" - intended as a collective tax cut because she believed men bore a responsibility for inflicting domestic violence against women.
After the party formed, they gained a reputation for radical feminism - and in 2006, the media focused on FI's "decision to campaign to abolish marriage".
In reality, the proposal was to introduce a new Cohabitation Act - which would encompass the new legal status for private relationships between more than two people, essentially opening up the prospect of polygamy, irrespective of gender.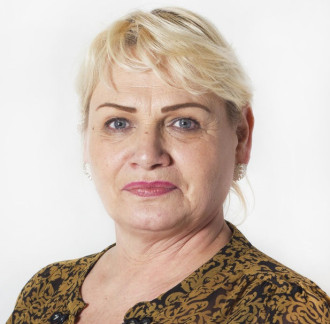 In a gesture against unequal pay in July 2010, the party publicly burned 100,000 Swedish kronor - around £8,000. The notes were thrown onto a barbecue after being donated by an advertising agency, with FI stating the money represented the sum Sweden's women miss out on every minute, in comparison to men.
Back in 2008, it was revealed that Swedish women working full-time earned 19% less than their male counterparts.
Why might they win?
Controversy aside, the party's charismatic leader, Schyman, has no doubt attracted attention to the party. Yet the main reason for the its success has been an increasing consciousness of women's issues among voters, particularly on the subjects of equal pay, abortion and equality.
Women form 35% of the European Parliament, and nearly all countries have a higher proportion of women MEPs than in their own parliament. According to figures from Europarl.eu, Denmark, France and Sweden are paving the way for equality. In 2009, Sweden came out on top with 53% men and 47% women.
If they are successful at this year's election, Soraya Post will become the first MEP from a feminist party to gain a seat.
"The figures are looking very good. They have risen over a short time," Post, who will become the party's MEP, told the Guardian.
"People are taking a stand because they see a risk with racist and fascist parties, and they want to defend equality. Democracy is in danger, that's what people realise. But it's been a long journey. We should have reached beyond this in a modern society."