If on the middle Saturday of the London 2012 Olympic Games on 4 August you found yourself overjoyed with emotion following Jessica Ennis' outstanding heptathlon gold, bowled over by the spectacular Mo Farah in the men's 10,000m final but searching for your emotional attachment with long jumper Greg Rutherford from Milton Keynes, don't worry, you were meant to be.
Despite being a Commonwealth and European silver medallist, the joint-British record holder and the World No.1 coming into London 2012, Rutherford was seen as a perennial outsider for a medal, having been side-lined from the status as the Games' poster boy, a responsibility Tom Daley and Phillips Idowu had bestowed upon them.
But having played his part at the Olympic Stadium on that unforgettable night, Rutherford is far from living in Ennis and Farah's shadow, equally sharing the post-Olympic limelight.
"It's the one thing that you're not prepared for," Rutherford admitted. "You expect the craziness of the Olympics and if you do well the post-Games fall-out of wanting to be everywhere but you're not prepared for the long days. I've got more of a job now than I did in the lead up to the games.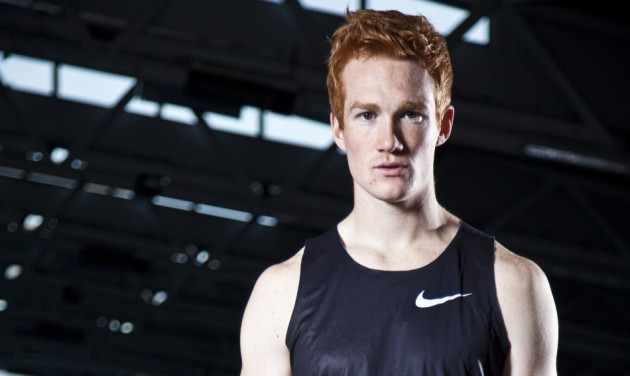 "You speak to people of previous Olympics and they've won and they say that is the one thing you've not prepared for. No-one can, not even the guys who have won before and have been through it all, they can't prepare you.
"Everyone also knew that with it being a London Games it was going to be different, it was going to be incredibly different, and it's just been mental."
After Andrew Flintoff, Darren Anderton and Jonny Wilkinson, read Rutherford, British Athletics' very own sicknote. In excess of 20 different hamstring injuries have marred the 25 year olds career from the moment he made his major championships bow at Melbourne's Commonwealth Games in 2006.
While his injury ravaged career worked to undermine his world No.1 status heading into the Games, Rutherford instead found the lack of attention a blessing in disguise in his preparation.
"I think everyone expected me to get hurt because at most major championships something goes wrong or I get hurt," Rutherford, a Maximuscle ambassador, said.
"Funnily enough me and my team, we knew I had a great opportunity to win because of the shape I was in going into the games so it's not like it was a complete fluke or a flash in the pan; I was winning big competitions all year.
"At no point did it annoy me [the lack of focus] in the lead up to it, if anything it was a massive bonus to me because I had no concerns. No-one was chasing me for interviews all the time, I didn't have the extra pressure that those sorts of things put on you.
"I know from now on everything is going to change, before every major championships it's going to be 'can Greg win. To win in an Olympic Games in London, it's a once in the lifetime opportunity and I've just had the perfect build-up. I think me not being involved with everything was a great way for it to work."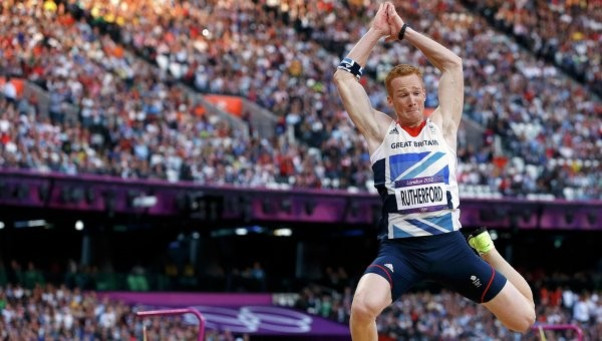 Rutherford hit a new injury low during Daegu's World Championships. A hamstring tear in qualification for the long-jump final forced an abrupt end to his 2011 season and left his hopes for London hanging by a thread.
Such were his concerns; Rutherford admits, even with the Olympic just months away, he was tempted to return to football, a sport in which he almost forged a career in following a trial with Aston Villa as a teenager.
"I do very hard plyometric work outs and yeah I'm sick in training sometimes because the sessions we're doing are hard but you're running at maximum speed multiple times with very short recovery, it might not sound like a lot but believe me it's not a lot of fun.
"When you are hurt it's a bit crap for you really. You look outside and you see the horrible weather and you're feeling rubbish and you're muscles are actually injured that's when it's hard, that's when you can start to doubt yourself a little bit.
"I thought I was going to do well, but tore my hamstring on my right side in [world championship] qualification. My year was done.
"There's been times when I've been hurt and I've been thinking if I gave six-eight months over to football training, if I work incredibly hard could I make it as a division one or division two football player and then just be content.
"At the back end of last year for a fleeting moment I did think maybe I should just go football training again. I thought maybe if I work really, really hard for that; I've got the speed, I've got the strength I've got everything else, maybe if I just work on my touch I could get a trial somewhere
"That's a brief moment because you're hurting and your pride has been hit very hard and you've been deemed as a failure even though you've had a good year."
Managing his emotions amid a swell of expectations is likely to be the key to Rutherford repeating his London success in 2013, where the World Championships in Moscow await.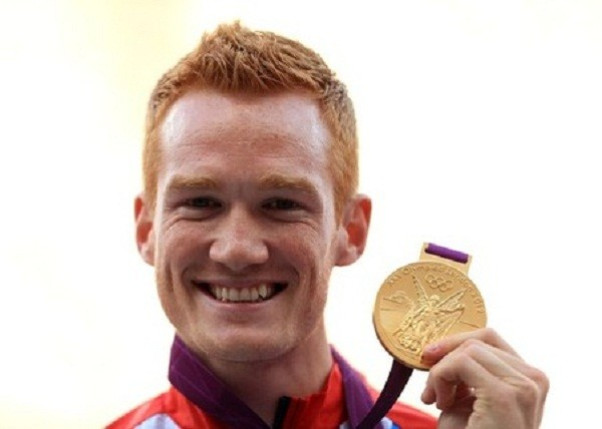 But having been involved in arguably the greatest night in British sporting history, Rutherford has a greater challenge than dealing with the pressures of being a reigning Olympic champion; rather, that his success in the English capital will never be rivalled.
"I accepted very quickly that nothing will ever be like that night ever again in my life. It's impossible, even if I win in Rio, if I broke the world record and won in Rio it would still not be a home Olympics with the crowd purely there for you pretty much.
"It's the best medal you can ever win, you can win the world championships six times in a row it doesn't matter, and if you never win an Olympics it's not as important. I've made that big jump and I'm still figuring out where I want to go
"It's not like I was winning major medals all the time so I've got a taste of it and I love it and I want to replicate that feeling for at least the next six to eight years and then I can retire and retire happy."
The exit of Charles Van Commenee, the subsequent promotion of Neil Black as UK Athletics performance director and Rutherford's move to America with coach Dan Pfaff means all change for a new era of the long-jumper's career.
But there are some things that don't change. A keen baker, a regular dog-walker; Rutherford might be being swept up in the post-Olympic euphoria, but he isn't allowing it to alter his goal of world domination. Then you'll have heard of him.
Gold medallist Greg Rutherford is powered by Maximuscle, the UK's leading sports nutrition brand. To find out more about the partnership visit www.maximuscle.com