2014 was meant to be record year for tourist arrivals in Israel but travellers have stayed away from the country in vast numbers after the war against Hamas started at the beginning of the peak of tourist season.
In July and August alone, arrivals were down 31% on the same period on 2013, after Israel waged war on Palestine on 8 July, in response to rocket fire from the Gaza Strip.
On 26 August, Israel and Hamas signed a cease-fire.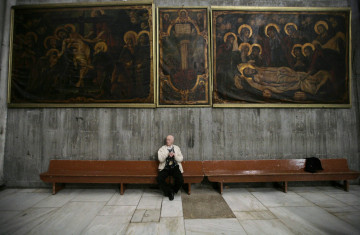 Over the last decade, Israel had enjoyed a tourism boom with over 3.6 million foreign visitors in 2013.
Israel's tourism industry is worth around $5bn (£3.1bn, €3.9bn) and provides some 110,000 jobs.
As part of IBTimes TV's unrivalled access around Israel, we bring you the latest from down-on-the-ground updates from the country.