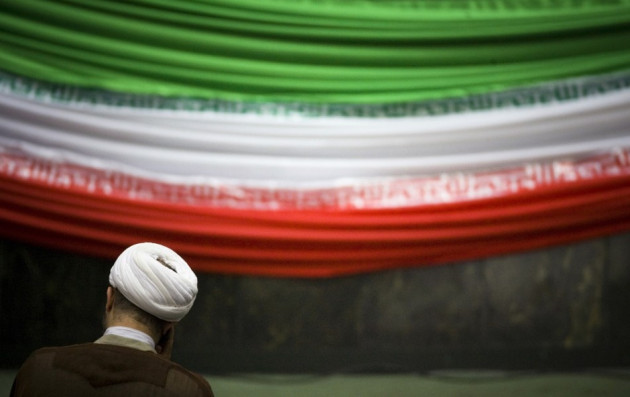 Iran has slowed development of its nuclear stockpile in an attempt to aid negotiations with six world powers next week, a UN watchdog report has indicated.
The International Atomic Energy Agency (IAEA) has confirmed that in the last three months Iran has fitted no new major parts in its heavy water reactor in Arak.
Construction of the reactor remains one of the crucial bargaining points in the multilateral talks in Geneva.
But the nuclear watchdog said that Iran had continued to enrich uranium - which has the potential to be used to construct a nuclear device - in a breach of UN resolutions although the rapid expansion of the nuclear programme had come to a near standstill since August.
That followed the induction of moderate president Hassan Rouhani.
In the three months since, the stockpile of enriched uranium has risen by 10kg to 196kg, still far below the 250kg required to build a nuclear weapon.
The six world powers are due to restart negotiations in the hope of persuading Iran to neutralise the stockpile.
Netanyahu 'unimpressed'
One of the most intense diplomatic episodes of the past decade, the Iran nuclear stalemate was close to being eased by a stopgap deal last week in Geneva.
Foreign ministers from Iran, the US, UK, France, Germany, Russia and China came close to agreeing a deal which would have reversed parts of the nuclear programme while lifting a number of crippling sanctions on the Islamic state.
Iran claims that it is enriching uranium for energy production and not for the creation of a nuclear weapon. The refusal of the previous president, Mahmoud Ahmadinejad, to allow unobstructed IAEA inspections led to the imposition of the tough sanctions regime.
Israeli prime minister Benjamin Netanyahu remained sceptical of a breakthrough.
"There are people saying that if this deal with Iran is not reached, the Iranians will retreat from negotiations. I have news for you - they won't," he said.
"This is their dream deal. And to you I promise: Israel will not let Iran build a nuclear weapon."