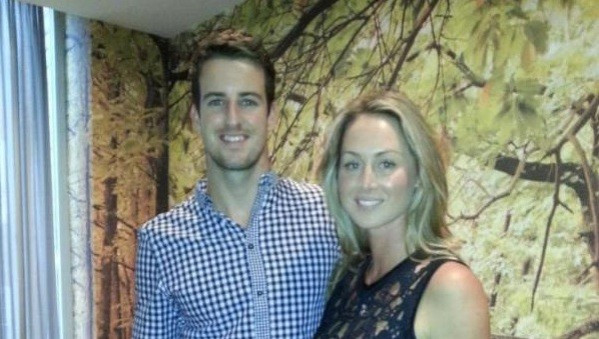 Australian 100m freestyle swimmer, James 'The Missile' Magnussen - current World Champion, high profile media celebrity, genuine and honest Port Macquaire boy - was the Aussie Olympic hopeful for the London 2012 Olympic Games, tipped to bring home a bucket full of medals.
The 6ft 5in, 21-year-old swimmer had the entire country watching his every move. Years of commitment, dedication and hard work were about to come to fruition in that Olympic Games moment, his first Olympic Games.
So the eyes of a nation were upon 'The Missile' as our golden boy, looking to him with the hope and high expectation of bringing home gold for Australia.
The Men's 4 x 100m Freestyle Relay was his first event and all odds were on the Aussie team to win. The shock of a nation was felt when the supposed unbeatable Aussie team failed to medal. Then came Jame's individual event, the 100m freestyle and things turned around with an extremely close finish with James scoring a silver.
James also competed in the 50m freestyle. And then on the last night of swimming the Men's 4 x 100m Medley Relay Final where the team gained a bronze.
So, when we sat down to chat only two days after his final Olympic swim event and now with a Silver and Bronze Olympic medal under his belt, I asked James: "How does he look back and reflect upon his performance, now he is on the other side of the London 2012 Olympic Games?"
James talks about how he has learnt so much from the experience, about dealing with the pressure and expectations of a nation, about knowing himself more. He has embraced his strong, personnal relationships with those close to him to help him through the other side.
Spending this time to speak to Samsung Global Bloggers - only days after the conclusion of his Olympic events - and according to James is his first interview since his events, demonstrates his close relationship with Samsung as one of his major sponsorship partners.
So what is next for 'The Missile'? After such an intense training and diet regime, some of his two months off before getting back into it will be spent in his home town of Port Macquarie.
Maybe a few extra potatoes on his dinner plate wouldn't go a stray with some home cooking and no doubt having a beer with his mates will definitely be on the cards.
His humble, soft nature and mature approach really took me back. This 21-year-old man had so much pressure on him during the London 2012 Olympic Games that I couldn't believe how well he held himself and the mannerisms he showed throughout our interview were truly impressive.
The best part is that James Magnussen is at the start of such an incredible career as one of Australia's Champion Swimmers.
With 'The Missile' keen to jump back in the pool, and with his sights set on Brazil, we really are so privileged to have talent, maturity and fire in the belly of a growing team of athletes representing our country. With all the support from us this young generations of competitors can only do us PROUD.
Brooke is a Samsung Global Blogger for the London Olympic Games.