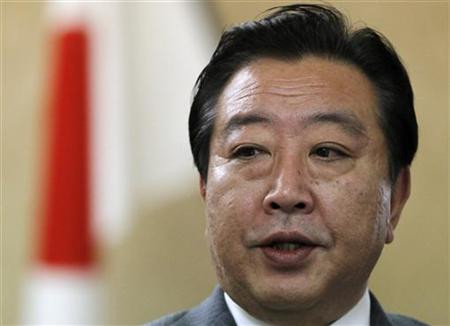 Yoshihiko Noda, Japan's new prime minister, has named a youthful cabinet in an attempt to inject new blood and new hopes to the country's political landscape as Japan is still trying to recover economically from the quake that caused the Fukushima power plant crisis.
No political heavyweights then for the most coveted positions in the government as Noda, the sixth Prime Minister in five years, gave the key positions of foreign and finance ministers to two of his allies, both in their 40s, which is considered young in Japanese politics.
Despite previous expectations that Noda would chose a veteran from his ruling Democratic Party of Japan (DPJ), the new finance minister is Jun Azumi, a 49-year-old former journalist, who already has a lot of work ahead as due to Japan's increasing debt, budgets attributed to the reconstruction the country are likely to be restricted.
The new foreign minister, Koichiro Gemba, 47, is the son of a sake brewer who had already worked in the previous administration as the national policy minister.
Two women have also made it to the new line-up with Revitalization Minister Renho, 43, and the health, labour and welfare minister, Yoko Komiyama, 62.
Yoshio Hachiro, 63, was named minister of economy, trade and industry.
Motohisa Furukawa, 45, has been named as the national strategy minister and also minister for economic and fiscal policy, while Goshi Hosono, 40, will continue to oversee the resolution of the Fukushima crisis as environment minister in charge of the nuclear power plant disaster.
Yoshio Hachiro, 64, a veteran lawmaker with a great expertise on agricultural policy, is among the few big names and has been named economy, trade and industry minister.
Sources however said that other leading figure of the party, such as Katsuya Okada, a former foreign minister had been offered key posts but had preferred to remain outside of the government.
Japan's new cabinet was unveiled by Osamu Fujimura, the new chief cabinet secretary, and is now expected to be sworn in by Emperor Akihito later Friday.
"The appointments were aimed at achieving party unity," Fujimura told a press conference, insisting the new government would focus on a few key points such as recovery from the March disasters, resolution of the nuclear crisis and fiscal reform.
Noda might have named a new cabinet but his job also risks to be hampered by divisions affecting the ruling centre-left DPJ, after veteran powerbroker Ichiro Ozawa was indicted in a political funding scandal, while his most difficult task will be to regain the confidence of the Japanese people. In an Associated Press-GfK survey of 1,000 Japanese voters conducted between July 29 and August 10, 59 per cent of respondents felt the country was headed in the wrong direction.