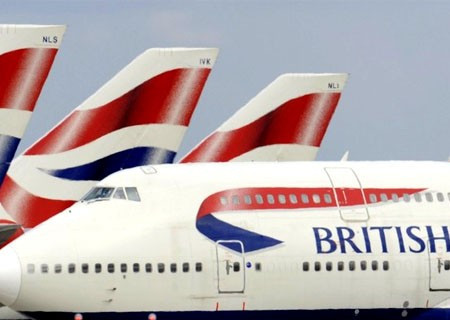 Last ditch efforts are being made to avert a series of five day strikes due to start tomorrow. Yesterday talks between BA and Unite union broke down after protestors stormed into the building where talks were being held.
As a result the conciliation service Acas has said that new talks will have to be held in secret.
Strikes were originally to begin last week however BA successfully took out a High Court injunction against Unite preventing the strikes, on the grounds that Unite had not informed its members of the result of the strike ballot in the correct way.
Unite fought back however by winning an appeal against the decision.
On Friday British Airways announced record losses of £531 million for the full year, up from a previous record loss of £401 million the year before.
The airline has said that in order to return to profitability substantial changes have to be made. It also pointed out that it had already reached an agreement with its pilots and engineering staff and that only the cabin crew were proving reluctant to come to terms with changes that have to be made.
In an article in the Times last week BA CEO Willie Walsh accused the British Airlines Stewards & Stewardesses Association (BASSA), which is part of Unite, of waging a "guerrilla campaign" against the airline.
The current talks centre on travel perks withdrawn from BA cabin crew who took part in strikes earlier this year. This week Mr Walsh indicated that he was willing to return travel concessions, in contrast to his earlier hard-line approach to the issue.