Lebanon You Stink protests: We are not Egypt, claims activist Michel Elefteriades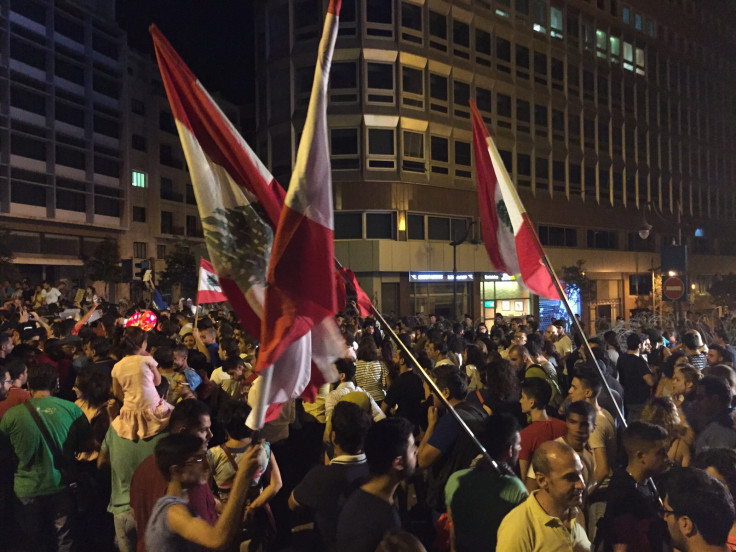 Lebanon's "You Stink" movement will not resemble Egypt's revolution, a leading Lebanese political activist has claimed. The government's failure to solve a garbage disposal crisis, as well as chronic shortages of electricity and water, sparked the You Stink campaign in the capital Beirut after the Environment Ministry closed the controversial Naameh landfill on 17 July. Initially a non-political people's movement, the movement gathered supporters and expanded its demands beyond just the waste crisis, calling for the resignation of the entire government.
You Stink movement will grow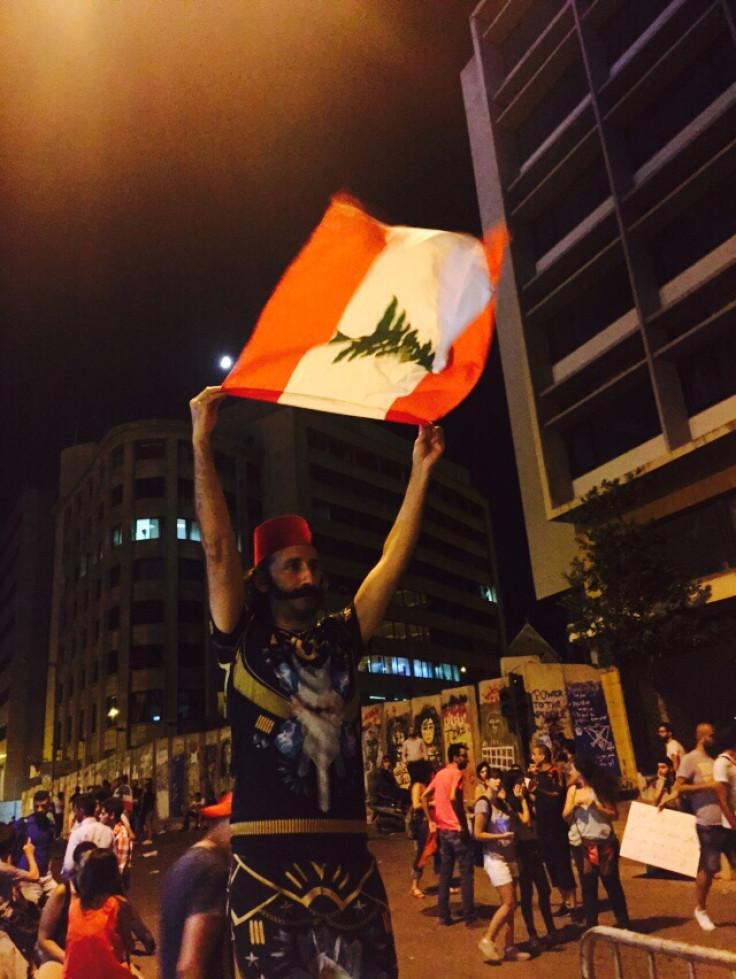 A man with the Lebanese flag on 24 August as crowds protested the installation of blast walls outside the prime minister's headquarters, the Grand Serail
IBTimes UK/Elsa Buchanan/William Dobson
One of the leaders of the movement, Michel Elefteriades, a Lebanese artist and political activist who was one of the key militants at Martyr's Square during Lebanon's 2005 Cedar Revolution, said the movement would not follow the same route as the uprisings in Egypt, for instance.
"This is not similar to what happened in Egypt or elsewhere where people were manipulated, or without greater political awareness," Elefteriades exclusively told IBTimes UK from Beirut.
"There is an awakening of democratic awareness, and it has been a very long time since Lebanon has not come out of these political parties and religious sects to ask that all political leaders be punished or sidelined.
He added: "It's a sort of popular revolution, a mix of many movements – some anarchic in the good philosophical sense such as the refusal of the centralised power – it's really a grassroots movement so I don't think its going to stop. The movement will grow."
Bringing in a new government
While there may be divisions among the protesters, Elefteriades claims their goal is the same: "To bring the collapse of a system that has been in place for decades." The government's failure to solve crises linked to electricity and water shortages stems from what Elefteriades describes as "a rotten political class" and "our use of confessionalism" – a system of government that proportionally allocates political power among a country's communities (whether religious or ethnic) according to their percentage of the population.
"On top of everything now we have that waste, and it has become unacceptable, especially because we are not a country at war. We are a country with an economy that is holding together rather well, with very rich people and luxury shops on every corner. But, despite that, it's worse than in poor countries or those at war."
Many of those on the streets on the evening of 24 August said the first step would be to remove the current political class – a day after prime minister Tammam Salam threatened to resign after the cabinet failed to resolve the garbage crisis.
"There is a leadership that is ready to take over and there will not be a vacuum," Elefteriades explained. "There are many people, with great capacities, but that are still suffocated by this political elite and this new class will never be able to lead this country because those in place don't want to give them space. So, as soon as that old political class will have left, there will be the emergence of a new political class, from one day to the next."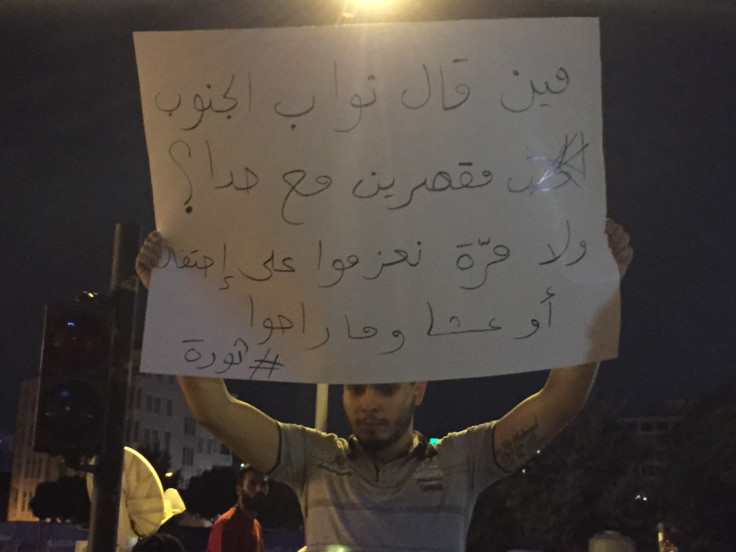 The activist described how a new government could be made up of personalities from the public sector, who have been in the political life for 20 or 25 years but "have been marginalised by those in power, who have money and who have the system on their side".
A second possibility could be to set up a military interim government. "I say a military government because, in Lebanon, even if I consider myself to be a bit of an anarchist, I trust the military. We have officers who have values and ideals – so they should be more trusted than the politicians," Elefteriades said.
Monitoring violent slips
While he acknowledges protesters may not all belong to the same political camp or background, Elefteriades claimed activists are all conscious of the danger that a big slip could have and says leaders are there to point the movement in the right direction.
This comes after at least one protester was killed and 402 other were injured when clashes between riot police officers and protesters turned violent over the weekend as some demonstrators also set a motorbike on fire.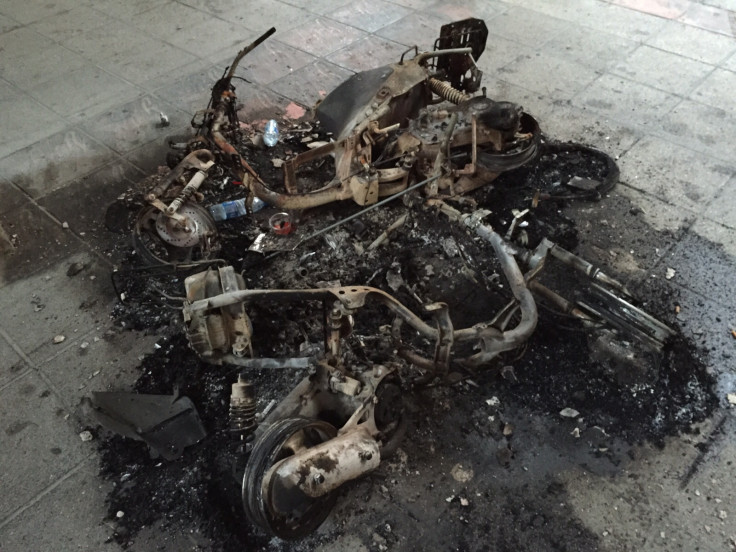 "There are attempts by some political parties to reclaim some of the movement and some young people have been expressing themselves violently. (But) as Lebanese people, we've had very bad experiences during our history and we are therefore conscious of the danger these movements can have.
"So, there are intellectuals and opinion leaders who are monitoring (the protests). We are there to oversee that there are no slips, nor any intruders taking the demonstrations in another direction. We denounce any slips immediately."
Demonstrations in Beirut are expected to resume on 27 August, after two days of what the activist described as "a warrior's rest".
© Copyright IBTimes 2023. All rights reserved.