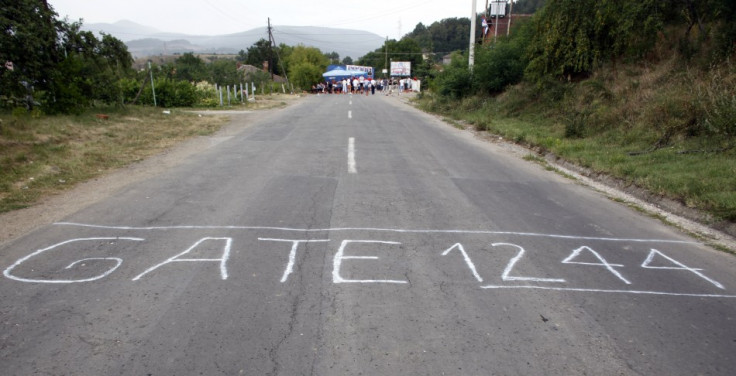 NATO has confirmed that extra troops are being sent to Kosovo after a week of violence between the government and members of the Serbian minority.
Despite fears that the situation had deteriorated, on Tuesday, talking about the Alliance's move, NATO spokeswoman Carmen Romero said the reason for the deployment was to relieve NATO forces already engaged in maintaining security in the north of the country.
Romero however refused to provide further information on the exact number of troops being sent but the Reuters news agency said 600 German and 100 Austrian troops from Kfor's reserve battalion would be deployed.
According to reports from the BBC, violence was once again reignited after the government sent ethnic Albanian police to enforce a ban on Serbian imports, which led to an angry group of Serbian militants put fire and subsequently demolish a border post.
Other reports also suggest that the militants fired at NATO peacekeepers sent to restore order, while a policeman was also killed during the attack.
Previously, the border posts had been guarded by ethnic Serb police, whom the government in Pristina accused of failing to intercept imports from Serbia, currently subjected to a ban.
The ban was implemented following Belgrade's decision to ban imports from Kosovo after it declared independence from Serbia in 2008.
NATO still has 6,000 troops stationed in Kosovo, after they were deployed 12 years after during the war with Serbia.
Figures suggest that 60,000 ethnic Serbs still reject Kosovo's independence from Serbia, which also does not recognize Kosovo's independence.