Owais Shah named interim head coach of the United Arab Emirates cricket team
Shah replaces former Pakistani seamer Aaqib Javed and will be in charge for three months.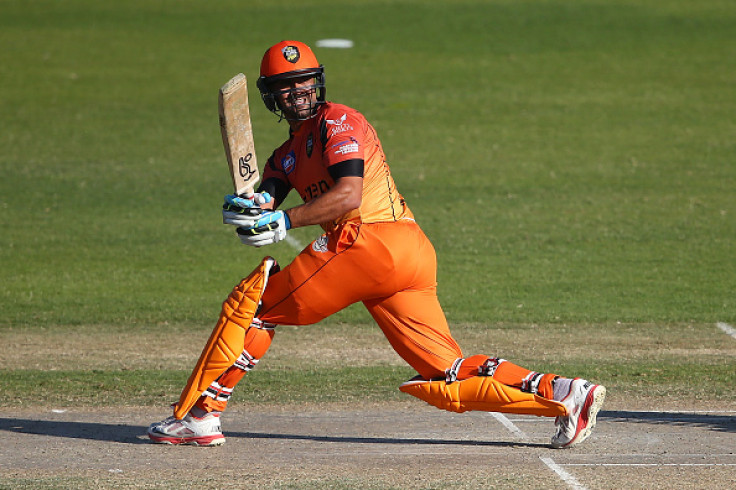 Former England batsman Owais Shah has been appointed the interim head coach of the United Arab Emirates (UAE) cricket team for a period of three months with his deal going through until January. Shah was originally put in charge of the team on a temporary basis for 15 days last month to oversee the country's matches against Oman.
The 38-year-old has played six Test matches and 71 One Day Internationals (ODIs) for England during his eight-year career, scoring 269 and 1,834 runs respectively. He worked with the UAE team ahead of their matches against Scotland in the summer, before taking on the role of coaching consultant.
"We are very pleased to confirm that Owais will continue working with Emirates Cricket as interim head coach for a three-month period. In a short time Owais has developed a strong rapport with the players and Emirates Cricket support staff and we expect to see gains, both in development and on the scoreboard, from his involvement as we enter a very busy playing schedule", said Emirates Cricket Board Chief Operations Officer, David East.
Shah replaces former Pakistan seamer Aaqib Javed who resigned from his post in April to return to his home country. Javed was in charge for four years and oversaw a largely successful period for the national side.
The English-born batsman takes over the team that is currently struggling with form, since the ICC 2015 World Cup in Australia and New Zealand. The UAE side are currently winless in the four-day Intercontinental Cup and have managed just one win in the 50-over World Cricket League Championship.
Shah was reportedly not interested in a full-time position due to business interests outside of cricket, however, the national team's players were impressed by his ideas, tactics and training regime during his time as a batting consultant.
© Copyright IBTimes 2023. All rights reserved.