Pope Francis has expressed his solidarity with 10-month-old brain-damaged baby Charlie Grad's parents. The pontiff has called on the hospital to respect the wishes of the baby's parents Chris Gard and Connie Yates.
The Vatican released a statement on Sunday (2 July) evening, saying the Pope was following Charlie's case closely and "with affection and sadness".
"For this he prays that their wish to accompany and treat their child until the end isn't neglected," the statement added.
The Pope's comments came after demonstrators supporting the baby boy protested outside Buckingham Palace on Sunday (2 July) against the European Court of Human Rights' (ECHR) ruling that allowed the hospital to withdraw Charlie's life-sustaining treatment.
The parents were also told that they would not be allowed to take their son home to die.
The Vatican had also supported the court's ruling earlier, saying we should sometimes accept the limits of medicine, the Guardian reported.
The Vatican's bioethics advisory panel had said, "We should never act with the deliberate intention to end a human life, including the removal of nutrition and hydration.
"We do, sometimes, however, have to recognise the limitations of what can be done, while always acting humanely in the service of the sick person until the time of natural death occurs."
Charlie, who was born healthy in August 2016, suffers from a form of mitochondrial DNA depletion syndrome. The baby was diagnosed with the disease just two months after his birth as he started losing weight and strength.
He has been in intensive care since October 2016 and doctors have said that he is in the terminal phase of his illness.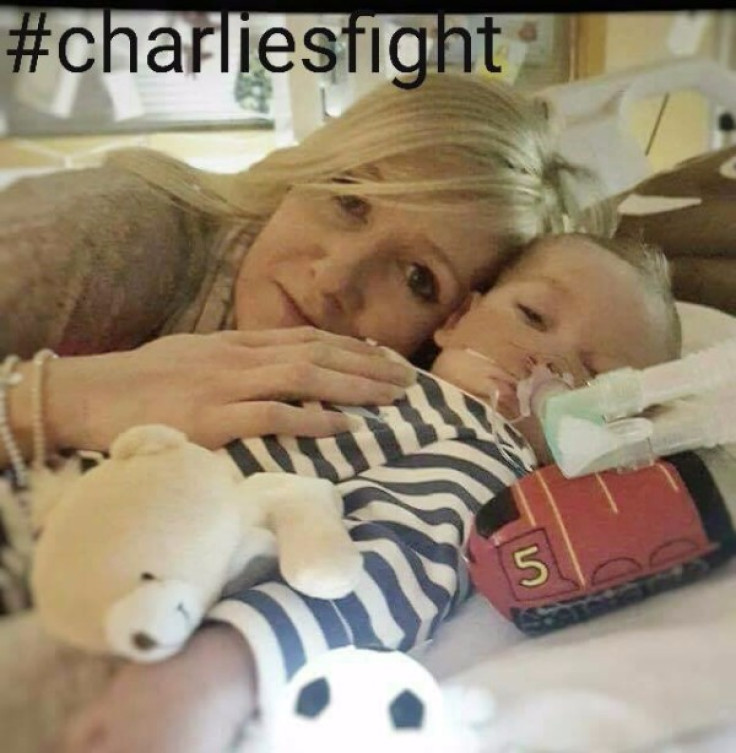 His parents, from Bedfont in west London, sought to take him to the US for trial therapy but lost their appeal in court. Great Ormond Street Hospital (GOSH), where he is being cared for, also said that given Charlie's condition, the therapy was unlikely to have a beneficial outcome.
British courts also ruled in favour of GOSH, saying Charlie would suffer more harm if his life was prolonged without any realistic hope of improvement.
However, after wide-spread protests, GOSH gave the parents' more time before Charlie's life support would be switched off.
"We are really grateful for all the support from the public at this extremely difficult time. We're making precious memories that we can treasure forever with very heavy hearts," Yates said.
"Please respect our privacy while we prepare to say the final goodbye to our son Charlie."