Kremlin ideologue Alexander Dugin is to appear alongside US white nationalists at a far-right conference in Hungary in October.
Dugin, who recently called for the Ukrainian "race of bastards" to be "cleansed", will appear at the event in Budapest alongside figures including Richard Spencer, president of the US white nationalist thinktank the National Policy Institute.
Spencer told Buzzfeed that the conference would offer the chance for nationalists from across Europe and beyond to exchange ideas.
"I think there are a lot of things happening in Europe that I think would excite people like me and people who want to go to the conference, and would excite Americans who care about their European identity," Spencer said.
Far-right conference
Held from 3-5 October, the conference is entitled 'The Future of Europe: Perspectives on Geopolitics, Identity and Nationalism'.
Amongst the speakers are Hungarian far-right politician Marton Gyongyosi, who recently called for a list of "dangerous Jews" to be compiled; and Manuel Oschenreiter, a journalist and commentator for the Russian TV channel RT, recently exposed as editor of far-right magazine Zuerst! which glorified Nazi Germany.
One speaker, US author Richard Spencer, has argued that black people are less intelligent than white people, and that "when blacks are left entirely to their own devices, Western Civilization – any kind of civilization – disappears."
Dugin is a political scientist, and advocate of Eurasianism, which envisages Russia as at the centre of a conservative power block that will counter the hegemony of the liberal west.
He has argued that Ukraine could act as a spring board for Russian domination of Europe, and founded youth group the Eurasian Youth Union to promote his ideas amongst young people.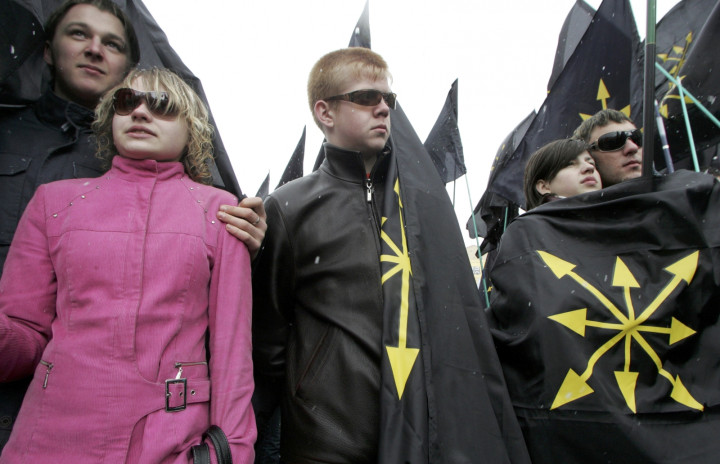 He is an adviser to State Duma speaker Sergei Naryshkin, and has made widely viewed television appearances do discuss the Ukraine crisis alongside Russian government officials.
Spencer, a former writer for American Conservative, declared himself an admirer of Russian president Vladimir Putin.
"I think to a large degree the Maidan revolution was organized and funded by outside powers, I don't think that's a controversial statement," he told the website.
"I certainly understand the position of Ukrainian separatists and nationalists. I think that to a very large degree they are supporting a geopolitical policy of Washington and I myself am more sympathetic towards Russia as a major power entering the world stage. Russia has the opportunity, to put it bluntly, to make the world a better place."
"I'm sympathetic toward Putin in many ways," he said.
Spencer said that he is preparing to publish a book by Dugin on the German philosopher Martin Heidegger, who controversially joined the Nazi party in World War II.
"We're certainly honored to have him at our conference," Spencer said.
"I think the fact that we're inviting Dugin is expressive of the fact that we want to have a real healthy dialogue with the major currents of Russian conservatism," Spencer said.