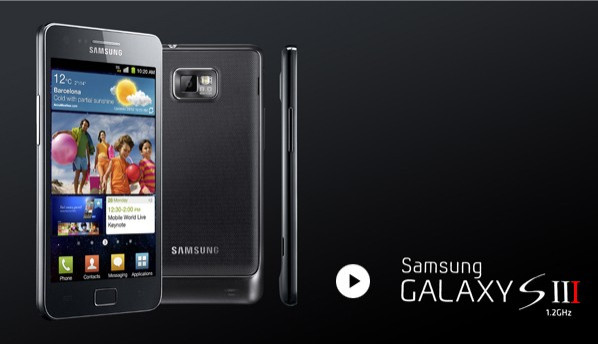 In spite of a lack of official word and a sea of comments suggesting otherwise, an industry insider has pegged Samsung's Galaxy S3 with an April, 2012 release date.
The claim stemmed from industry insider Eldar Murtazin on Thursday, when he issued a statement reporting that it was his belief that the Galaxy S III will launch in April, tweeting: "@AllAboutSamsung btw april ss [sic] far as I know," when asked about the device's release date.
Eldar Murtazin, though far from an official information source, has a track record for calling key industry dates. Already he's had several predictions regarding the fate of Blackberry maker RIM, which have turned out to be correct. Murtazin's comments follow a slew of rumours regarding Samsung's follow up to its popular Galaxy S2.
Prior to the prophecy, citing unnamed sources, The Verge claimed to have confirmed that the Galaxy S3 will not be among the legion of new handsets announced at February's MWC. The report ran contrary to an earlier claim by Italian fandroid site Android HD.
The presence of an unnamed smartphone in a Samsung Consumer Electronics Show promotional video had ignited S3 hopes.
Following the unnamed device's appearance, reports naming it as the Galaxy S3 erupted across numerous tech blogs, each issuing their own theories about its exact tech spec. One prominent theory doing its internet rounds is that the device will pack a super-charged new battery capable of lasting more than a day, even with heavy usage.
The improved battery rumours stemmed from Samsung's VP of product innovation, Kevin Packingham. Speaking to CNET at CES; the VP indicated that Samsung's 2012 smartphone line-up would all last at least one full day when fully charged.
Samsung has not responded to the International Business Times UK's requests for comment.