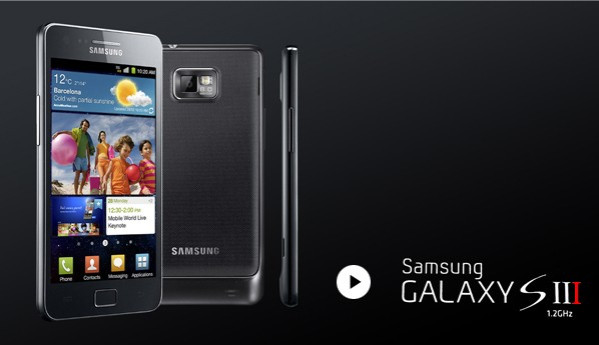 Reports suggest that despite widespread demand by fans, Samsung's follow up to its popular Galaxy S2 smartphone won't be launching anytime soon.
According to The Verge, unnamed sources have confirmed that the,currently fictional Galaxy S3 will not be among the legion of new handsets being announced at February's Mobile World Congress (MWC).
The news follows a slew of rumours regarding the Galaxy 3. Prior to The Verge's report, hopes of an MWC appearance had peaked after a mysterious, unnamed smartphone appeared in a Samsung Consumer Electronics Show promotional video.
The video was originally spotted by Italian fandroid site Android HD. Summing up Samsung's 2012 Consumer Electronics Show (CES) offering, the feature showcases what appears to be a new slim handset.
Following the unnamed device's appearance, reports naming it as the Galaxy S3 erupted across numerous tech blogs, each issuing their own theories about its exact tech spec. One prominent theory doing its internet rounds is that the device will pack a super-charged new battery capable of lasting more than a day, even with heavy usage.
The improved battery rumours stemmed from Samsung's VP of product innovation, Kevin Packingham. Speaking to CNET at CES; the VP indicated that Samsung's 2012 smartphone line-up would all last at least one full day when fully charged.
Though unconfirmed, the rumour isn't beyond the realm of possibility. Both Apple's iPhone 4S and Nokia's Lumia 800 suffer from poor battery performance, meaning it is entirely possible Samsung may be planning to entice consumers to its future releases with an improved battery life offering.
Unfortunately for those actually excited at the prospect of a new flagship Galaxy phone, Samsung are yet to release any official information on the device.