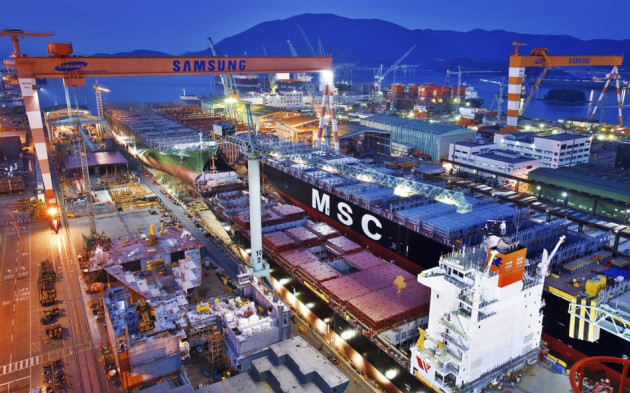 South Korea's economy has recorded its lowest growth rate for three years in 2012 on weak external demand and domestic consumption concerns.
Full-year Gross Domestic Product (GDP) for 2012 stood at 2 percent, the lowest since 2009 and growth rate remained little changed at 1.5 percent year-on-year, Bank of Korea (BoK) said in a statement.
However, growth slightly picked up in the fourth quarter as the GDP rose 0.4 percent from the previous quarter.
The figures failed to meet analysts' expectations of 0.5 percent quarterly rise and the central bank's expectations of about 3 percent annual growth. But it did indicate acceleration after the 0.1 percent GDP rise in the September quarter.
South Korea is one of the major casualties of the global slowdown as over 50 percent of its GDP is dependent on exports. The European debt crisis and the slowdown in China, which is Seoul's biggest export market has hurt the country's economy. Shipments have dropped 1.2 percent in the fourth quarter over the previous three months.
The uncertainties in the key shipment markets have prompted manufacturing firms to maintain tight control over the capital spending. Infrastructure investment was down 2.8 percent in the September to December period from the previous quarter.
Private consumption picked up moderately, by 0.8 percent over the previous three months.
But BoK expects growth to improve to 2.8 percent in 2013 especially as the newly elected President Park Geun-hye promises spending plans to create jobs.
"It remains to be seen if the economy has hit bottom. But the fog over the domestic economy seems to be being lifted," said Kim Young-bae, director-general of the BOK's economic statistics department, according to the Wall Street Journal.
"Growth is likely to improve in the first half (of the year), helped by increased fiscal spending by the incoming government." The new government takes office by the end of February.
Analysts too are optimistic that South Korean economy could improve in 2013. Paul Gruenwald, economist at ANZ points out that the recent economic rebound in China and United States could aid South Korean economy this year.
The central bank has retained its interest rates steady for three straight months, considering the improved conditions. But analysts speculate that it could resort to rate reductions as early as the coming month.