Liverpool skipper Steven Gerrard admits the club need a miracle if they are to win the Premier League title before he retires.
With The Reds having gone 22 years without a top-flight success, expectations have altered with the club now struggling to compete for qualification for the Champions League.
And Gerrard, who has a full set of domestic and European medals for Liverpool, says adding a Premier League title to his remarkable career is unlikely.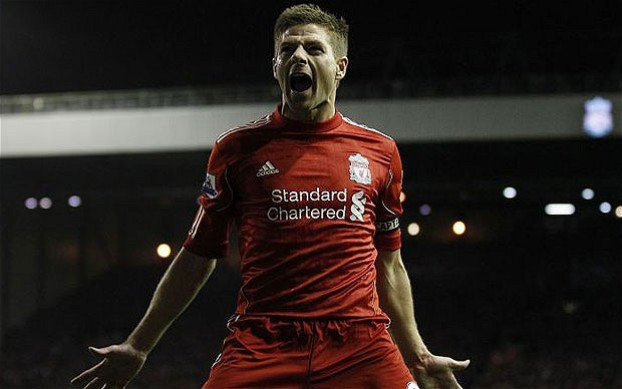 "It'll be a miracle if we win the title before I finish," Gerrard said.
"I say that because of my age and the situation with rivalries. The league has become more difficult to win."
"There's not just [Manchester] United and Arsenal now but [Manchester] City, Chelsea and Tottenham. Newcastle are coming as well.
"We were eighth last year. If this season goes well, we get a bit of luck, improve, we have a 50-50 chance of being in the top four. That's being realistic. It's achievable.
"Even if we do sneak into the top four, I'll be 33 at the end of the season, so that's why it'll be a miracle if we win the title before I finish.
"But I'll keep fighting. I'll keep trying and see what happens."
The 32 year old is one of the few players in the modern era of the Premier League to have never moved clubs during his career having stayed at Liverpool since joining the club aged eight; at the expense of his domestic title ambitions.
Gerrard twice turned down moves from Liverpool to Chelsea in 2004 and 2005 amid The Blues' back-to-back title success.
But now the England international's ambitions extend to extending his career for as long as he can and emulate the longevity of Ryan Giggs and Paul Scholes.
"I think I can play at this level for quite a while," Gerrard added.
"I'm not looking for a new contract but I'm hoping next year will not be my last. I'll know when I'm ready to go.
"It's getting more difficult for older players. It shows how well Giggs and Scholes have done.
"You need a manager who'll play you at the right times - which is what Brendan Rodgers is doing with myself now."