Syria: Three hospitals in separate rebel-held areas hit by 'Russian air strikes'
Two separate air strikes hit hospitals in rebel-held areas of northern Syria, killing at least 21 people and injuring dozens.
At least seven people were killed in air strikes on a hospital near Murat al-Numan in the province of Idlib supported by Doctors Without Borders, also known as Medecins Sans Frontieres (MSF). The charity's president said he believed Russia or Syrian government forces were behind the attack. "There were at least seven deaths among the personnel and the patients, and at least eight MSF personnel have disappeared, and we don't know if they are alive," Mego Terzian told Reuters.
MSF said in a statement that the hospital in Murat al-Numan was hit with missiles four times in at least two attacks. It said the attacks were minutes apart. Massimiliano Rebaudengo, MSF's mission chief, told AP: "The destruction of the hospital leaves the local population of around 40,000 people without access to medical services in an active zone of conflict."
Also in Marat Numan, another strike hit the National Hospital on the northern edge of town, killing two nurses, the Syrian Observatory for Human Rights said.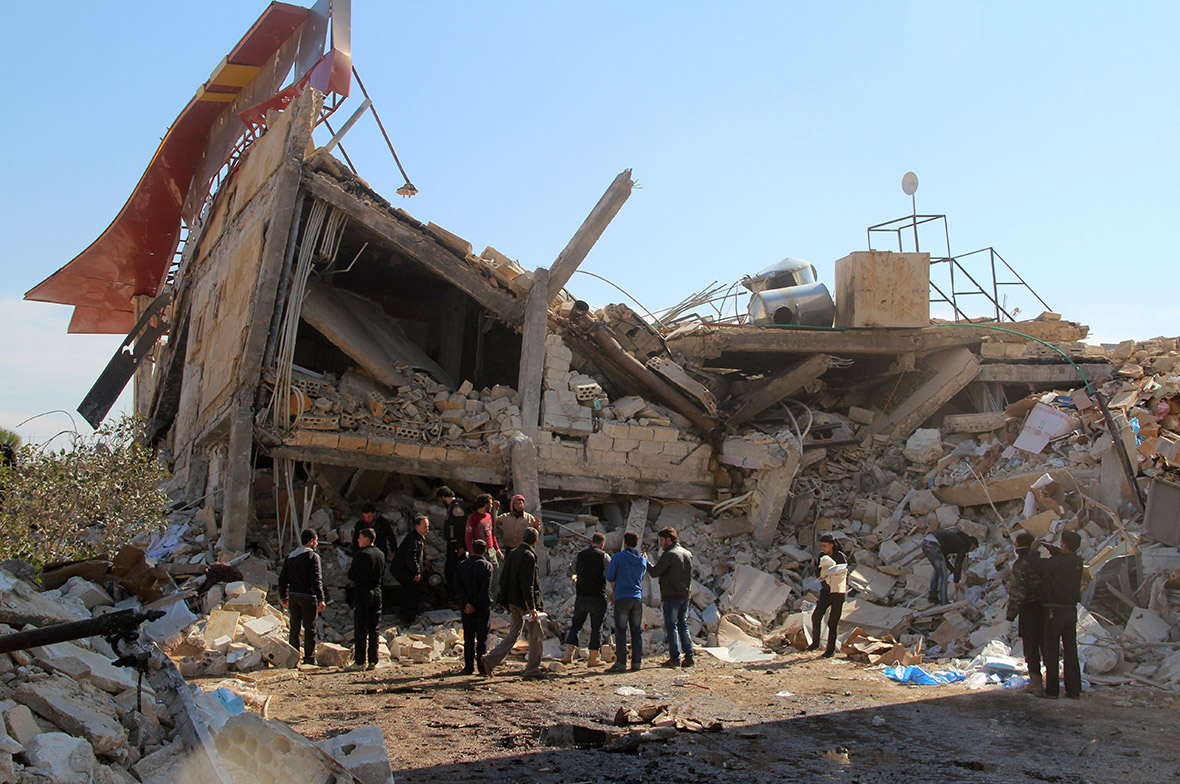 In the town of Azaz in neighbouring Aleppo province, at least 14 civilians are believed to have been killed when missiles hit a children's hospital, a school and a refugee shelter. A medic and two residents told AP at least five missiles hit the hospital in the town centre and a nearby school, where refugees fleeing a major Syrian army offensive were sheltering. A resident said another refugee shelter south of the town was also hit by bombs dropped by jets, believed to be Russian.
The Britain-based Syrian Observatory for Human Rights said the dead include three children and a pregnant woman. In Turkey, the Dogan news agency reported that more than 30 of those wounded in Russian air strikes in Azaz were transferred to Kilis State Hospital in southern Turkey.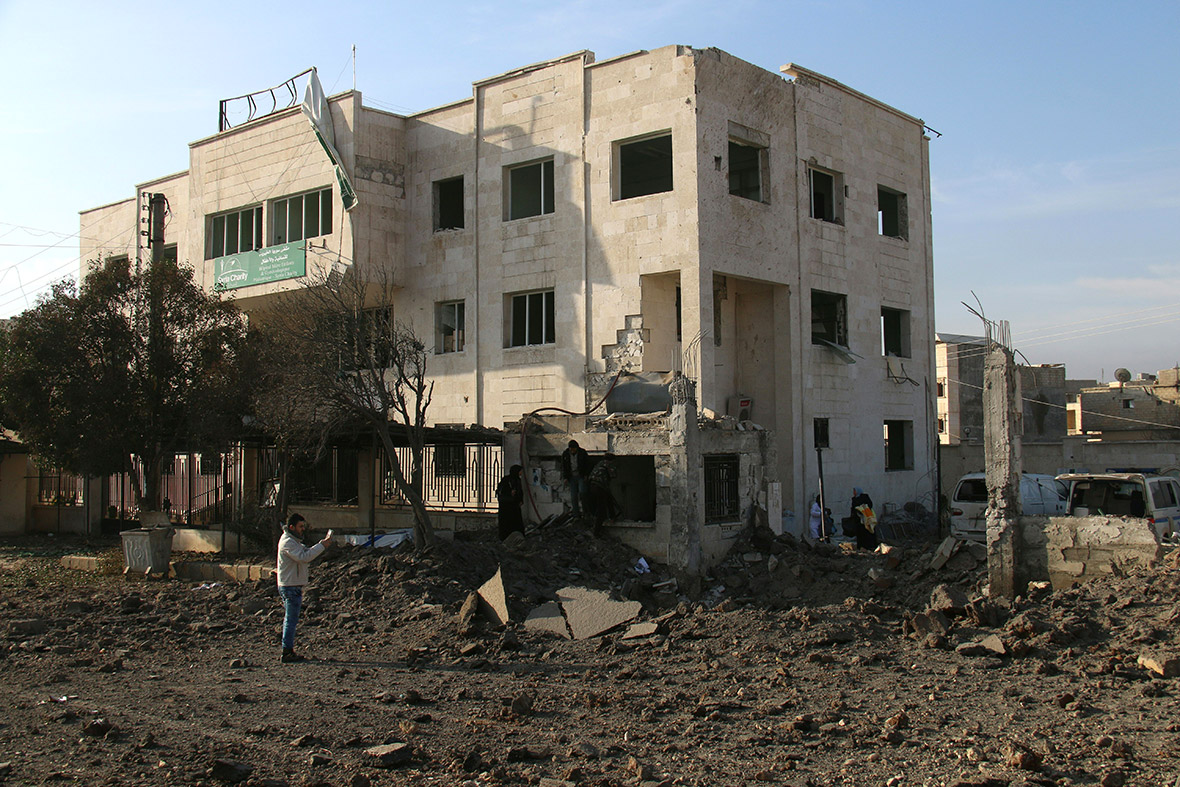 Russian bombing raids on rebel fighters are helping the Syrian army to advance toward Aleppo, the country's largest city and commercial centre before the conflict. If the army takes the city, it will be the Syrian government's biggest victory of the war.
© Copyright IBTimes 2023. All rights reserved.