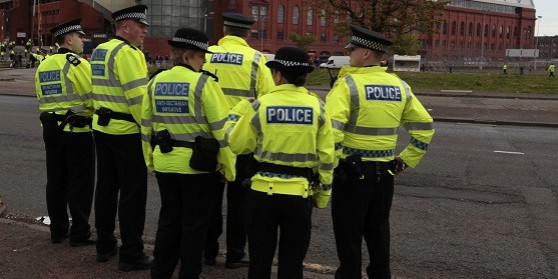 A transsexual police officer is suing the force she works for after she claims she continually had to "out" herself over the police radio.
PC Emma Chapman alleges that Essex Police did not do enough to help other officers understand transgender issues or fully investigate her claims.
The case, believed to be the first of its kind, is currently being reviewed by an employment tribunal. Essex police deny the allegations.
Chapman, 44, was born a man but underwent gender reassignment in 1999 while she was a volunteer at Essex Police. Four years later she became a full-time constable in the force.
Chapman, thought to be the only transgender officer in Britain's police force, described how she became "frustrated" about the lack of support or understanding she received at the force.
She says she decided to take action after she was challenged about her identity over the police radio, which has the potential to be listened to by hundreds of other officers at any one time.
According to the legal documents seen by the BBC, in October 2012, an operator said he did not believe who she was because she had a "male voice".
When asked about her identity she replied: "I am a transsexual".
"I felt very embarrassed and desperate. The incident took my breath away," she said in her witness statement.
Chapman said the incident left her feeling "alarmed and distressed" that she was forced to "out" herself over the radio.
Chapman said there has been two similar incidents involving staff in the control room. She says she reported the incidents, but the matter was not fully investigated by Essex police.
She added: "I felt a growing sense of apprehension whenever I had to use the radio, concerned that there may be further, similar incidents.
"The radio is also a lifeline at times and I should not have to feel hesitant or anxious about using it."
The officer is now seeking compensation on grounds of discrimination. It is thought she could receive up to £3,000 if successful. Chapman says her main goal is to raise awareness about transgender issues in the force.
Essex police confirm the incident in the control room took place but dispute the "precise wording and tone".
A decision at the East London Tribunal Court is expected to take place in the next few months.