Equities jumped off a cliff in a wild 600 point swing while oil prices plummeted 8% — the largest drop in four years — after President Donald Trump unexpectedly announced an additional 10% tariffs on $300 billion worth of Chinese exports starting Sept. 1. Treasury yields also plunged sharply on Trump's move.
The new 10% hike tweeted by Trump after lunch on Thursday will effectively tax all Chinese exports to the U.S. It is in addition to the 25% tariff imposed on $250 billion worth of goods last May.
Some analysts assert Trump decided to take this action in a blatant attempt to force the U.S. Federal Reserve to further cut interest rates in September. The Fed on Wednesday took 25 basis points off the benchmark federal funds rate when Trump wanted a 50 basis-point slash.
The stunning Wall Street sell-off saw the Dow plummet more than 300 points at mid-day following Trump's announcement. The Dow had earlier added as much as 311 points and the swift and wild 600 point swing from a wall of green to a chasm of red left Wall Street reeling.
The S&P 500 fell 1.1% while the NASDAQ Composite yielded 1.1% after rising more than 1.6%. It ended the day 280 points lower.
Trump's surprising announcement of new tariffs came only a day after his negotiating team seeking to land a trade deal with China reported "constructive talks" despite there being hardly any progress at all. The inconclusive talks ended Wednesday and both sides said they planned to meet again in September.
Trump triggered the newest round of volatility on Wall Street by tweeting on Thursday: "...during the talks the U.S. will start, on September 1st, putting a small additional Tariff of 10% on the remaining 300 Billion Dollars of goods and products coming from China into our Country. This does not include the 250 Billion Dollars already Tariffed at 25%..."
In May, Trump raised tariffs to 25% from 10% on Chinese goods worth $200 billion. China quickly retaliated. It said a trade deal won't happen unless the existing duties were removed, and the failure of this week's talks makes good this threat.
Trump tweeted the new tariff after receiving a report from Treasury Secretary Steve Mnuchin and Trade Representative Robert Lighthizer, who led the failed negotiating team that went to China, on their meetings in Shanghai, according to CNBC.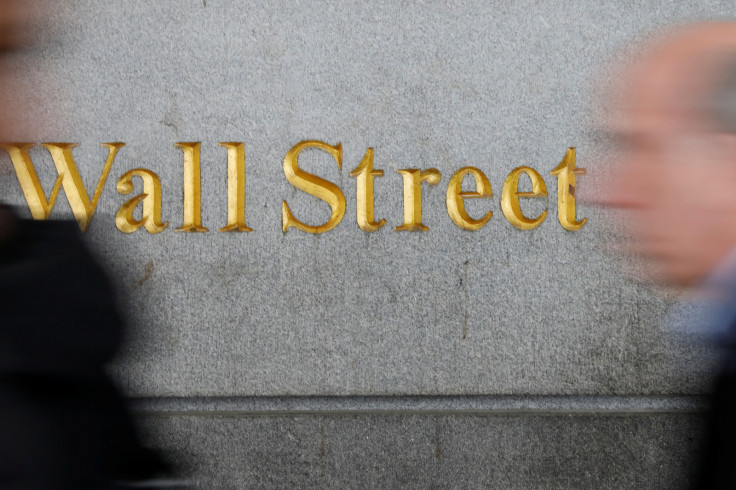 Apple Inc. saw its shares tumble 2.7% on the news, which means it will now have to pay higher prices for device parts imported from China. It previously told Lighthizer tariffs on the remaining $300 billion in Chinese imports will hit "all of Apple's major products."
Trump's bloodbath also hit Caterpillar and Deere, two leading indicators of global trade, whose shares lost more than 2%. Retail stocks like Nike fell 3.1%. The SPDR S&P Retail ETF (XRT) plummeted by 3.3%.
The benchmark 10-year Treasury yield slipped 1.89%, hitting its lowest level since November 2016.
Futures for WTI crude fell 7.9% to $53.95. This was its worst daily performance in more than four years. Brent crude, the international benchmark, fell more than 6% to $60.67. This was Brent's worst day since February 2016.
"The oil market has been the highest hit asset around from the trade war and this only exacerbates the situation," said John Kilduff Founding Partner of Again Capital, an alternative investment firm focused on energy derivatives.
"It was a rough day for oil even before the tweet came out. The oil markets didn't get help from the stance the Federal Reserve took yesterday and then got hurt by the president's announcement."
As expected, gold prices jumped on the news as investors fled to safety. Gold prices traded 0.3% higher, eliminating earlier losses.
This article originally appeared in IBTimes US.