Eminem Tops List of 10 Celebrities with Most Facebook Fans [SLIDESHOW]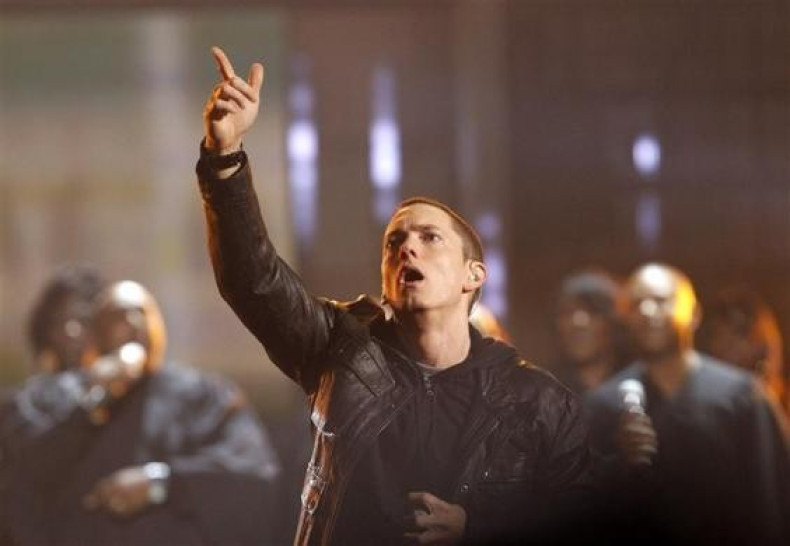 Lady Gaga has hit the 50,000,000 fans mark on Facebook, according to social media tracker Starcount.
Even with such extraordinary numbers, the famous American singer has missed out on the top slot as the most popular Facebook celebrity.
According to Starcount, the No 1 position has been taken by rapper Eminem who has almost 56,000,000 fans, dethroning Gaga as the most popular celebrity on Facebook.
He is closely followed by Rihanna with 55,000,000 fans.
In the last few years, celebrities have jumped on to the popular social networking bandwagon in a big way to promote their albums and live shows.
A huge number of actors and politicians has a fan page on Facebook and this has turned into a big race to see who gets the most fans. Even US President Barack Obama is a strong believer in Facebook and has a massive fan following although his numbers have slipped since June 2011.
According to ABC News, even in death, Michael Jackson continued to be Facebook's most popular celebrity in the early days. According to a Facebook spokeswoman, the King of Pop's fan base rose from 800,000 the day before his death in June 2009 to more than 10 million a week later. Jackson's page includes previously unavailable music videos, and it updated fans on the latest news surrounding tribute events for the anniversary of his death.
The latest list includes Shakira at No 4, Jackson at 5, Christiano Ronaldo (6), and Justin Bieber (7).
Hit the Slideshow button at the top to see Facebook's most popular.