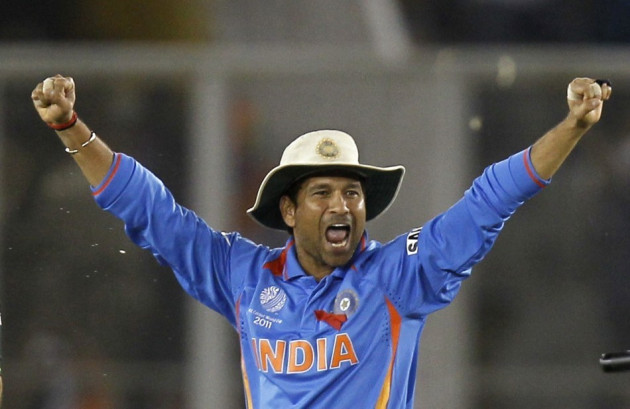 England pacer James Anderson has revealed his side should not be in awe of Indian batting maestro Sachin Tendulkar when he is at the crease.
The Lancashire star wrote in his Daily Mail column: "There has been much talk that this may be Sachin Tendulkar's last Test series. I do enjoy bowling against him as testing yourself against the best is what playing at this level is all about.
"There is no question in my mind that he has been one of the best batsmen - if not the best - for 20-odd years. But we have to make sure we do not treat him with too much respect in the middle."
Anderson played his last test match in India back in December 2008, just weeks after the horrific terror attacks in Mumbai. He picked up just four wickets while India won the series. The Burnley-born cricketer feels that perhaps, in the past, he has been too concerned with how the Mumbai maestro views him.
"I do know that people have said they love watching him bat and maybe too much of that kind of admiration could dull your competitive edge. I've never been aware of succumbing to that myself but maybe subconsciously, because you respect him for what he has done in the game -- 100 international centuries is some achievement -- and the way he has conducted himself, you want to get him to respect you back," the 30-year-old said.
"The Sachin factor is quite something to experience. I've played in games here in which the Indian supporters seem more interested in his batting than how their team are doing, when Sachin getting out is the signal for a mass exodus," Anderson said, adding:
"I heard of one game where he was due to come in next but, unbeknown to the crowd, had dropped down the order. When the batsman walked out to the wicket and the crowd realised it wasn't Tendulkar they booed the other guy all the way to the crease, then cheered when he was out."
England are due to play four tests and five ODIs on their tour of India, with the opening test being played at Ahmedabad this Thursday. Anderson and his fellow bowlers would like to continue the form they showed in thrashing India 4-0 last year.