Despite being on the precipice of making history as British tennis' first winner of Wimbledon for 76 years, of becoming the leading contender for the BBC Sports Personality of the Year award in an Olympic Year and potentially being in line for a New Year's knighthood, Andy Murray accomplished something even victory in his fourth grand slam final wouldn't have achieved.
As commonly accepted as his conqueror Roger Federer's claim to be the sports' greatest ever player, the British Isles have often been spilt over their feelings for Murray during his eight-year professional career.
Murray abandoned his training regime in England and Scotland for the clay courts of Spain when he was 15 years old, after learning that while he was hitting with his mother and brother Jamie, overseas players at the same age and stage, namely Rafael Nadal, were sparring with grand slam champions such as Carlos Moya.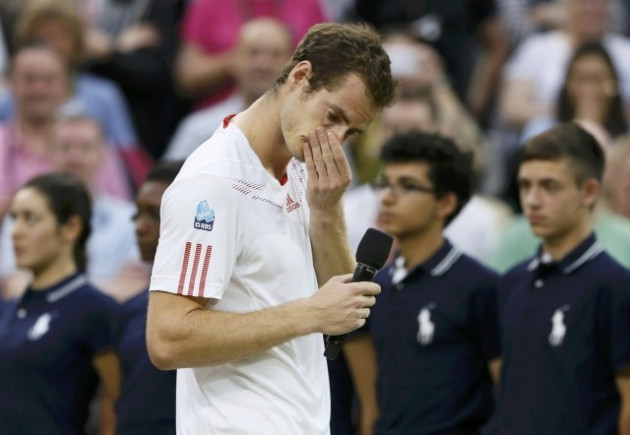 Having turned his back on his nation's training pathway, Murray sought to rub salt in the wound by claiming, having won the Junior US Open title, that he preferred the Flushing Meadows event to its grass-court counterpart at SW19.
Instead of the actions being interpreted as justifiable, having successfully turned professional after moving to Barcelona and then attained an emotional attachment with America having made his break-through across the pond as the pressure came to the boil at Wimbledon, Murray was criticised for appearing dismissive of his British roots.
If the tennis community were only slightly miffed, then Murray's misconstrued comments over his allegiances prior to the 2006 football World Cup where he allegedly stated he would support anyone but England, worked to 'offend' a large section of fair-weather sports fans and full-time highly strung football followers.
The sarcastic comment quickly became something to hold against Murray, and has been the precursor to constant jibes about him being Scottish when he loses and British when he wins; an utterly pathetic and deplorable way to pass judgement over Britain's most successful male player in over 70 years.
Those comments have accompanied his one-sided grand slam final defeats, twice by Federer at the US Open in 2009 and Australian Open in 2010, and then by Novak Djokovic, again down under in 2011.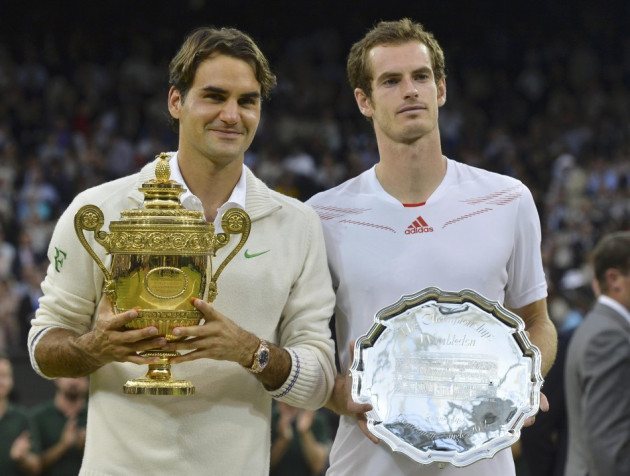 But instead of insults flying Murray's way following a fourth major final defeat, British fans are instead queuing up to lend their support to a player whose performance and subsequent appreciation of those around him has captured the hearts of tennis fans old and new.
The centre court crowd began very much behind, rather than on the back of Murray in the opening exchanges. Euphoria accompanied every early point, jubilation followed an early break and most importantly; support as the Swiss and now new world No.1 broke back in the first set.
There's a genuine honestly which supplements Murray's game on grass; as threatening a serve as any on the men's tour, a devilish return, a potent forehand and teasing, low bouncing slice back-hand are the main components of the Scot's game. There's no wily kick second serve, nor mid-game grunting to outfox his opponent; he's direct, rather than mischievous.
His big-point temperament could still do with some improvement, not least when chasing a crucial break. A cliché it might be, but Federer's 33% break-point conversion rate is that of a champion while Murray's five failures across his three dropped sets on Sunday is the characteristic of a player always likely to come up second best.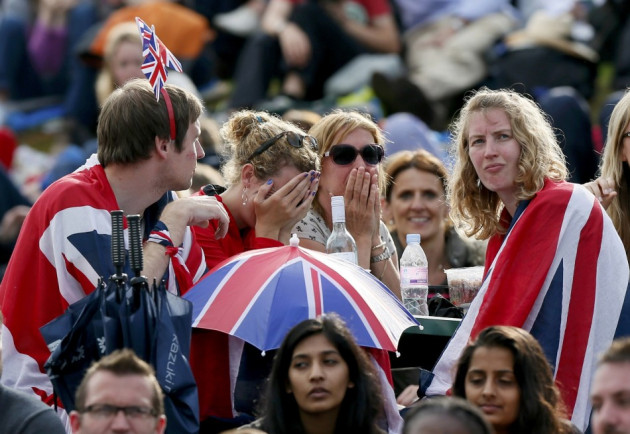 Any defeat was always likely to be followed by questions over Murray's ability to deal with the strain on the big stage coupled with scrutiny over his competitiveness in one of the finest era in men's tennis.
But instead, Murray's tear-riddled closing speech, where he even had the time and the grace to praise Federer as well as his coaching team and supporters, means he goes away from the All-England Club far from empty handed.
Having indirectly battled for the admiration of the British crowd, and seemed consigned to fail, this time on his home patch, Murray has won through after a performance and an outpouring of emotion which behind an often unapproachable exterior exposed the heart of a man whose grief touched millions watching around the world.
While Federer might be searching frantically for space on the mantel piece for a 17th grand slam title, Murray has a prize no trophy cabinet can possible contain. The public will meanwhile have ample room in their hearts for Britain's tennis saint.