Liverpool managing director Ian Ayre says the proposed redevelopment of Anfield will help the club compete financially with their rivals.
Despite being among the biggest clubs in the English football, Liverpool have just the sixth biggest stadium in the top flight, behind the likes of Arsenal and Manchester United.
The pair's match day revenue hands them a significant financial advantage and Ayre says the move to renovate Anfield makes financial sence.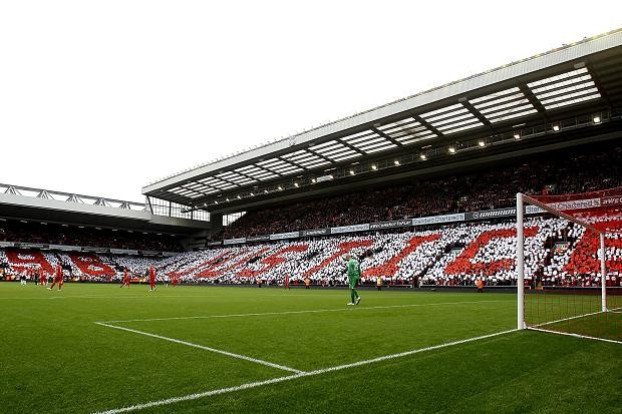 "As we've said, the right solution is the right economic solution," Ayre said. "More so from it detracting from our spending in the transfer market, the whole point of doing this is to actually increase our revenues.
"If we look at our biggest competitors with a bigger capacity, like Manchester United, Arsenal, if you look at their matchday revenues it is significantly ahead of ours.
"This whole initiative is designed to generate additional revenues so the ultimate solution has to be one that increases the overall output through the process rather than decreasing it, and we'll find the right financing solution, the right return on investment to deliver the right amount of additional revenue to support the long-term future of the football club."
The Reds face a number of hurdles prior to gaining planning permission for the development, not least concerning the re-housing of many local residents.
Confirmation that the club expect to stay at their illustrious Anfield home will come as welcome news to many Liverpool fans, while it also quashes any talk of a move to a new site at Stanley Park.
While Liverpool are yet to confirm many of the details surrounding the redevelopment, such are the concerns surrounding convincing local resident of the deal, reports suggest plans include increasing the total capacity to 60,000, a move likely to cost in excess of £150m but may not take place until 2014.
The Main Stand and Anfield Road End are likely to be included in the alterations which have the backing of Mayor Joe Anderson and Liverpool City Council.
The regeneration of Anfield is something that many residents and many people throughout the city have talked about and we all recognise the football club is an employer, a business, and a resident, to some extent, in this area," Ayre added.
"We all know and we all appreciate how much investment and regeneration is needed in the area so bringing together all of that plan and the vision of Mayor Anderson and Liverpool City Council and some of the other stakeholders, putting that vision into reality is what's helped us be a part of that.
"Liverpool's part in that is not just the consideration of staying at Anfield and the expansion; it's a whole bunch of other initiatives that we'll work together with the other stakeholders on, so it's that coming together on the bigger initiative that's allowed us to get to today."