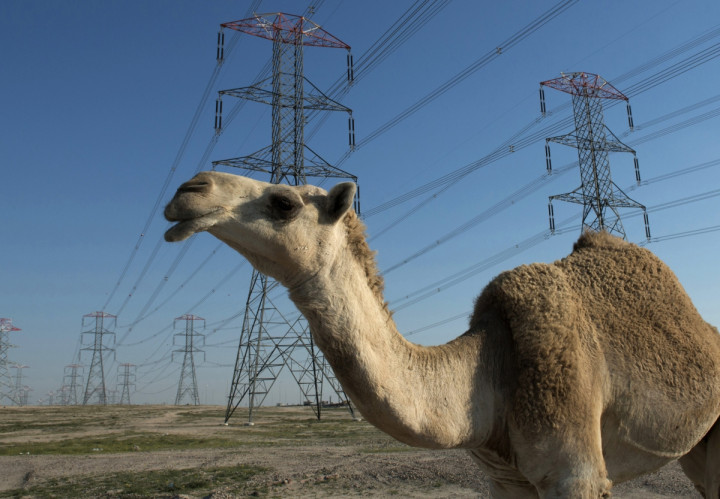 Shaheen, the Arabian camel, has predicted that Argentina will win the Fifa World Cup 2014 to be held on Sunday at the Maracana stadium, Brazil.
Shaneen had earlier predicted Argentina beating Netherlands in the semi-final and has now predicted Lionel Messi and Co to win the football World Cup.
The camel is all set to replace Paul the Octopus as the next animal oracle, after predicting the results of most of the knockout and semi-final matches of the Fifa World Cup correctly.
Discovered by the Gulf News, the Arabian camel has been busy predicting the winners of the key World Cup matches since the beginning of the tournament.
The camel sits next to two signs with the national flags of the countries competing in the World Cup. The national flag that the camel chews on first is declared the winner.
However, Germany remains the bookies' favourite to win the World Cup final.
Sports website Bleacher Report simulated the Argentina Vs Germany match through the EA Sports video game Fifa 14 which resulted in Argentina winning the World Cup title with a 2-0 victory over Germany.
By predicting 18 games successfully out of the 27 matches during the World Cup tournament, Shaheen's success rate is 67% in total. But her knockout prediction is 75% which is 10% lower than that of Paul's.
Paul the Octopus had a success rate of 85% on overall predictions and 80% during the knockout round.