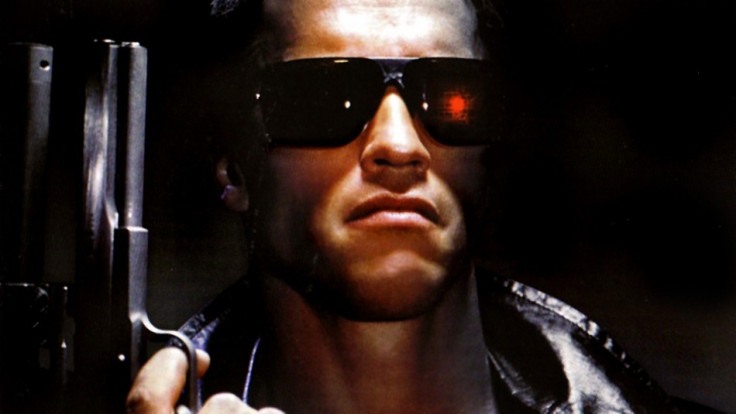 Arnold Schwarzenegger's iconic line "I'll be back," from 1984 sci-fi classic The Terminator, has been voted the most memorable film quote of all time.
The quote received 16% of the vote in a poll conducted by online television service NOW TV, designed to find the one-liner which has had the greatest impact on British movie-watchers.
Clark Gable's "Frankly, my dear, I don't give a damn" from the American Civil War epic Gone With The Wind finished in second place, while Apollo 13's "Houston, we have a problem" came third.
Other popular lines included Humphrey Bogart's "Of all the gin joints, in all the towns, in all the world, she walks into mine" from the wartime classic Casablanca and "Nobody puts baby in a corner" from Dirty Dancing.
The research also found that Brits are fond of using film quotes in their daily lives, with almost half admitting that they rely on famous movie quotes to keep conversation flowing.
"The research shows that movies have become a fundamental part of our everyday lives. We were surprised to see that 6% of the nation use movie quotes in business meetings at work, 4% slip movie quotes in at weddings and 3% even try quoting a movie to talk their way out of a parking ticket," said NOW TV's Simon Creasey.
"Following this research, it will be interesting to see how many of us are able to catch our friends, family and colleagues using movie quotes in everyday conversation."
Here are the results in full:
1. I'll be back." The Terminator
2. "Frankly, my dear, I don't give a damn." Gone With The Wind
3. "Houston, we have a problem." Apollo 13
4. "May the force be with you." Star Wars Episode IV A New Hope
5. "My mamma always said, 'Life was like a box of chocolates. You never know what you're gonna get." Forrest Gump
6. "Nobody puts Baby in a corner." Dirty Dancing
7. "Of all the gin joints, in all the towns, in all the world, she walks into mine." Casablanca
8. "There's no place like home." The Wizard Of Oz
9. "Here's Johnny." The Shining
10. "No, Mr Bond. I expect you to die." Goldfinger