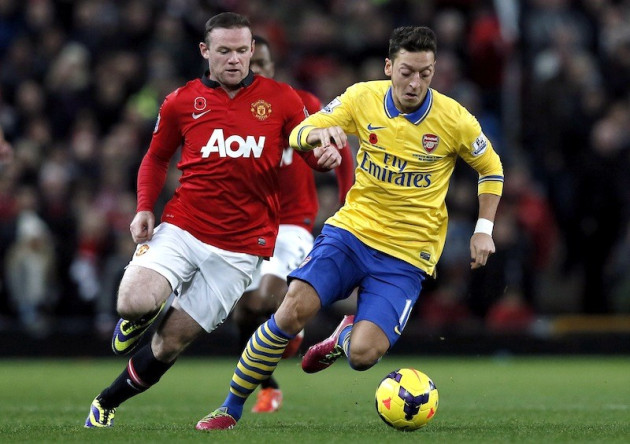 Arsene Wenger believes that Mesut Ozil's ability to provide brilliant assists has made him an immediate star of the Arsenal fold with the midfielder helping the side to top of the table.
The Gunners finished fourth last season securing Champions League football by a single point but since Wenger broke the club's transfer record to purchase Ozil the Germany international appears to have been the side's missing link, helping to lift the side into title contention.
The side are also shining in the Champions League, sitting at the top of the so-called 'Group of Death' and Wenger says that Ozil's ability to provide key passes at crucial times is what makes him such a brilliant player.
"When it comes to key passes he is the man," the manager told the Arsenal website. "When he has the ball I [know as a player I can] make the run. It's what you call understanding, you understand that there are situations where he will see you and where he'll deliver the perfect weight of the pass.
"The Flamini goal [at Cardiff] is a perfect example of that. It's a combination of vision and weight of the pass. Of course it's not a coincidence that in every league he plays, he has the most assists because he has those two qualities."
Wenger was quick to insist that Ozil is great across the park but the Frenchman argued that having a particular quality that stands out against other players across the globe is what has made him so influential for Arsenal
"You would like to judge him on everything," he explained. "But every big player has something above - one outstanding quality.
"In this case that is a very important quality because efficiency in our game is linked between quality of the pass and quality of the finishing. And he brings the quality of the pass."