Arsene Wenger has praised the idea and execution of the NextGen Series as "fantastic" and admitted he has learnt a lot about Arsenal's youth team players that he may otherwise have not. Arsenal's U19 side, coached by Terry Burton, are fourth in Group 6 at the moment but face Spanish side Athletic Bilbao, at Underhill, on Thursday. A win against the Basques will give the young Gunners eight points from six games and a spot in the knock-out rounds.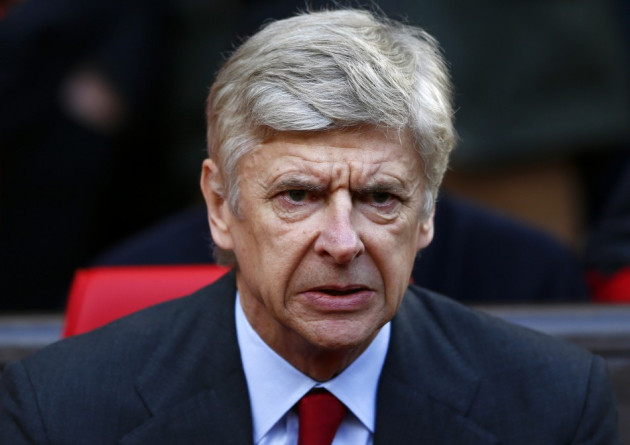 "They face quality and they face pressure. That's what their future is if they stay at Arsenal Football Club," the veteran Frenchman explained to the club's Web site, adding, "First of all, it's an interesting competition because they play against different kinds of football. For us, it is absolutely fantastic to see our players in these circumstances."
"We learn a lot about our players and about their potential. I've seen the home games when I can and of course I get the reports about the away games. They've done quite well away from home because they only lost against Marseille in the last minute," Wenger explained, adding, "We drew 0-0 at Bilbao and we lost 2-0 in Greece [to Olympiacos]. We now have the chance to qualify against Bilbao and that will be fantastic."
The Frenchman, who has a well-deserved reputation for spotting and grooming young talent into world-class players, led Arsenal into the series (now in its second season) in the summer, and named Serge Gnabry, Thomas Eisfeld and Martin Angha, among others, as having benefitted immensely from the tournament.
"It's a very good challenge to confront yourselves with the best young players in Europe. We have spoken to Inter Milan, who practiced at our Training Ground ahead of a NextGen match and they said their players improved tremendously through the season because of the quality of the competition. You play against the best players of your age and it will be a very interesting experience for us. It's also a good way to assess your players and to give you an idea of the future potential of the Club," the manager said at the time of joining the competition.
Arsenal U19 face Athletic Bilbao U19 at 7 pm GMT. Follow the match live via Arsenal Player (for registered Arsenal.com members) on the club's Web site and through live tweets on the @ArsenalLive account from 6.55 pm GMT.