Arsene Wenger insists that he has no problems with Steve Bould, with the Arsenal manager claiming that all is well and harmonious in the dressing rooms as the squad suffer from poor form on the pitch.
Reports had circulated over the past week that Wenger was having major issues with Bould, and those claims were compounded when the number two didn't take the training session before the Swansea tie as Wenger took compassionate leave.
But the Frenchman insists that he doesn't have any problems with any of Arsenal's coaching staff, and is working hard towards getting back to the promising form that put the side in good esteem with fans at the start of the season.
"We are a united staff team," he told the Mirror. "You can unfortunately not control all the lies that are written in the newspapers.
"I believe it's a good opportunity to show that we are strong inside the Club and let people talk.
"We are criticised when our results are not good - we have to take that on the chin. That we have to face a lot of lies is less acceptable."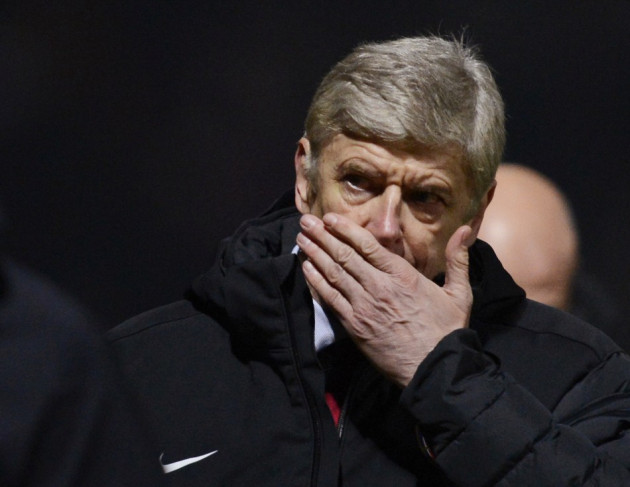 Arsenal are currently seventh on the table, and their win against West Brom last weekend could be the start in a turn in form from just two wins in eight matches.
A shock loss to Bradford in the League Cup knocked the Gunners out of a competition that was an extra step to ending their now seven season-long trophyless run, and Wenger's future has come into question as a result.
But the manager insists that he is giving everything he can to save the club from losing its status as a top English club.
"My job is to be determined and give importance to what is important," he explained. "What is important is I love football, I love this club and I give my best for this club.
"The rest, I cannot interfere with that. Believe me, I am highly focused on doing that and all the rest, that doesn't interfere with my thinking at all. I am very determined and very hungry and if I wouldn't be, I wouldn't sit in front of you.
"I can understand that people criticise when the results are not as expected but it looks like it has become the modern way to think. You say that 16 years can be a handicap but as well it can be an advantage because you have experience, you love the club.
"If I sit here, it is because I have really shown how much I love this club. As well, you know you have gone through difficult periods before and you know how to turn it around."