Gerard Pique claims Cesc Fabregas is frustrated because he doesn't have as much freedom as he did at Arsenal, with the former Gunners midfielder struggling to recapture his best form for the La Liga leaders.
Although Fabregas has managed a respectable 11 goals in 35 appearances for Barca this season, the 25-year-old has not had the same impact on the club as he did at Arsenal, where he was captain and the focal point of Arsene Wenger's team.
Although the move from English to Spanish football was always likely to be a tough transition, Pique says he believes Fabregas's erratic form is more likely due to the different role he has been asked to fill at the Nou Camp.
"I can see how going back to a positional game can be difficult if you have had the freedom to play according to your intuition instead of a collective order," he explained in the Daily Telegraph.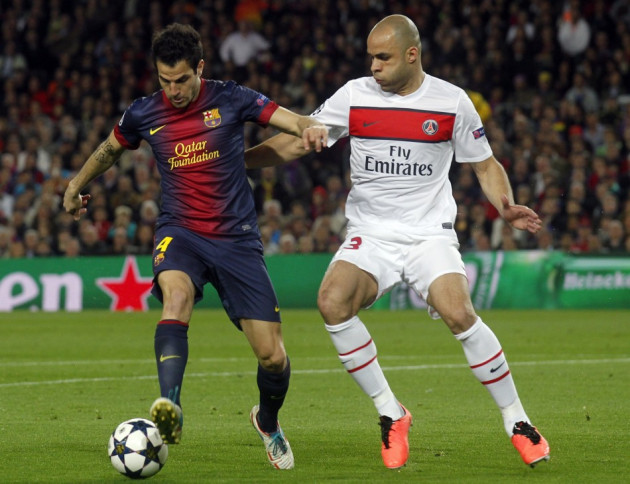 "I can see how Cesc would like to have more freedom as he used to have at Arsenal, but you have to play according to where you are, of course.
"Here in Spain it's always about passing the ball from one side to the other, but it's not just passing, you have to be in the right place to receive it and you have to develop a quick mind to see the pass, to know what you are going to do next.
"To do so you have to have that discipline you talk about and that gets taught when you are a kid. In England you have more time on the ball; midfielders, especially those who move between the lines, have more space. There is more freedom to move around, and it is enjoyable as a midfielder."
Fabregas made his return to Barcelona after spending eight years with Arsenal, and always made clear to Wenger his desire to head back to the side where he spent his childhood.
And Pique, who had a similar experience after playing for Manchester United over four years, says the need to go to home is always there for players who have spent their youth days with a club like Barcelona.
"You want to come back," he explained. "This is the best club in the world, you get titles, enjoy the style and we are at home. If you leave it is because you don't see the road clear to the top.
"When Cesc and I left, in the same year, we had a great team with Messi in it. We were beating everybody but I took the risk of leaving all that behind and test myself. But everybody that leaves does so thinking, 'I will be back one day'."