David Seaman insists Arsenal still have what it takes to qualify for the Champions League despite his former side sitting in fifth place in the Premier League table.
Seaman was with The Gunners at the height of their success under Arsene Wenger, and the ex-keeper has watched with dismay as the club has slowly fallen from title challengers to top four contenders.
Arsenal struggled at the turn of last year to maintain their place in the Champions League spots, but look set to qualify at the expense of a faltering Tottenham Hotspur. Seaman believes they have what it takes to show they are better than their cross-town rivals.
"I think Arsenal are in great form at the moment so my worry would be for Tottenham," he told Talksport. "Chelsea are still firing and Tottenham have hit a little bit of a dodgy patch."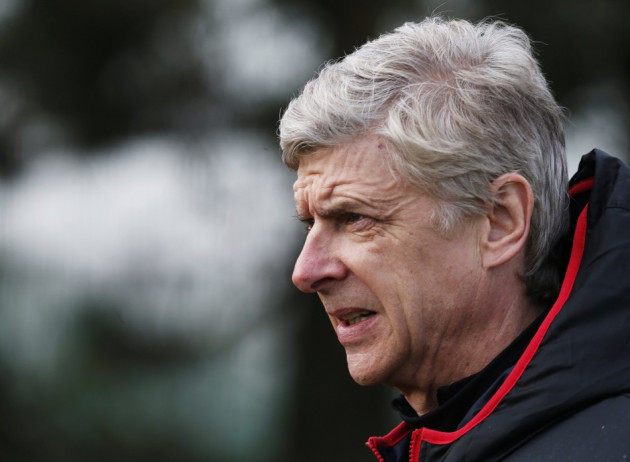 Seaman, like all Arsenal fans, has become increasingly frustrated with the club's position in the league and in Europe.
The side have hit a particularly rough period in previous years, with big players leaving for apparent greener pastures and thus ruining Wenger's long-term vision and ability to build a successful side.
Many of the players who came close to beating Barcelona in the 2010/11 Champions League quarter final are now gone, and Seaman believes that the club need to accept that times have changed and stars won't be drawn to Arsenal on their qualification for European competitions alone.
"It's so frustrating at the moment," he explained. "Almost every year we were winning things. I've got nine winners' medals and quite a few runners-up ones as well and to see what is happening now is so frustrating.
"You could argue that they are playing better football because when they are on [form] nobody is going to beat them. They play some fantastic one-touch and two-touch football but it is not consistent enough. Whether the balance is right, I don't know. We are getting inconsistent performances.
"The gap is getting bigger. You ask any player if he wants to go to Arsenal, or another club and double his wages, and they are going to take that [latter] option.
"We would never have sold our best players when I was playing. Arsene Wenger knew when his best players were past it and when they had to go, but now people are leaving and going on to bigger and better things."