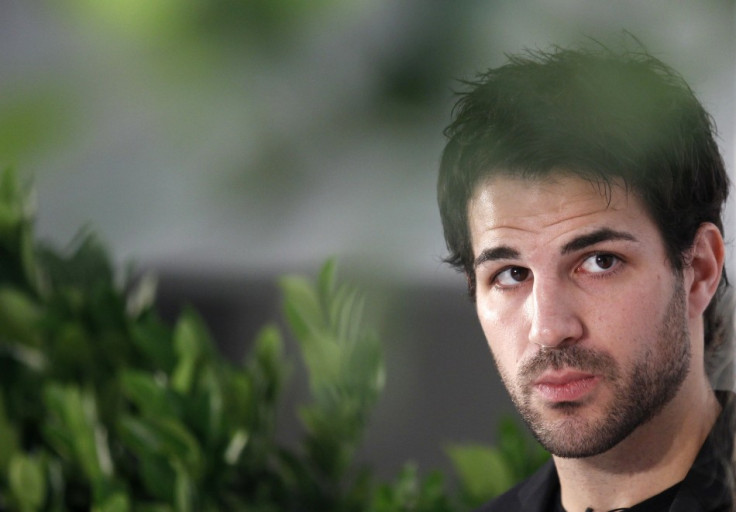 Cesc Fabregas has insisted that he sees his future at Barcelona, but the playmaker has admitted that he would make the move to Arsenal if he had to leave the Catalan giants for any reason.
Fabregas has starred for Barcelona so far since making the £35 million move back to his former youth side in the summer, and has already won as many trophies with the club as in eight years at the Emirates.
And while Arsenal fans still harbour a small glimmer of hope that their former skipper may return at some point, Fabregas has insisted that it is the only club he would go to if there is no longer room in Barcelona's line up for the Spaniard.
"I will definitely be going back [to Arsenal] whenever I have time to watch games and to see the guys and you never know in the future, why not?" Fabregas said when asked about if he would return to the Emirates.
The 24 year old admitted that he felt he was in need of a change in his last season at Arsenal, with Arsene Wenger being highly credited with helping the move to Barcelona go through.
"I was going into training not feeling the same motivation as when I was 16-years-old and I felt a little bit stuck," he explained.
"I think everyone in life has a time when they need to start again."
Arsenal took a few months to recover from the loss of Fabregas, along with also letting go of Manchester City-bound Samir Nasri. The team suffered their worst start to the season in over 50 years, and after losing 8-2 to Manchester United two days before deadline day in the summer, Wenger moved to sign five players in 48 hours to improve the squad.
Fabregas has always been very open with his affections for Arsenal, continually telling his fans through twitter and numerous interviews that he's keeping track of the side's progress in the Premier League and Champions League.
After leaving the Gunners for Spain, a UK magazine quoted Fabregas as saying that he wanted to leave the club because he didn't think they were capable of winning trophies with their current business plan. The goal-scoring midfielder threatened to sue, insisting the comments were fabricated, and he eventually garnered an apology from them and a retraction.