Alan Hansen believes that the red card handed to Vincent Kompany on Sunday showed serious inconsistencies with the refereeing in the Premier League, with the pundit comparing the Manchester City defender's tackle to what he believes was a worse one by Marko Marin earlier in the month.
As the Blues took on QPR on January 2nd, Marin tackled midfielder Stephane Mbia within four minutes, making a wild lunge at the Rangers man that the hosts were lucky to have resulted in only a yellow card.
And as debate rages over whether Kompany should have been handed a red for his tackle late on in the Manchester City v Arsenal match yesterday, Hansen believes that the card should definitely be rescinded in light of keeping the physical spirit of the Premier League.
He said in the Telegraph: "It would have been strange to see a yellow card brandished, never mind a red, especially when you compare Kompany's challenge to that which saw Chelsea's Marko Marin receive only a booking for a horrendous foul on Queens Park Rangers midfielder Stephane Mbia earlier this month.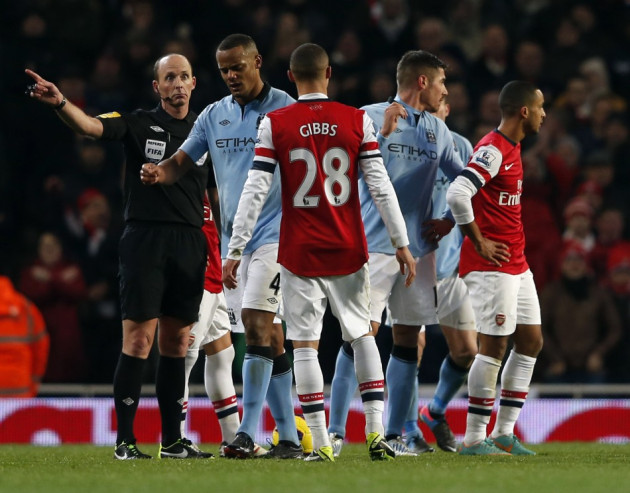 "In comparison to Kompany's challenge on Wilshere, Marin's was an out-and-out assault, yet he was only booked by the referee.
"The problems arise whenever a player goes to ground to make a tackle, but what the law makers and referees have to understand is that it is sometimes impossible to avoid sliding into a challenge.
"If a defender stretches a leg out instead, that can be dangerous both to the player making the tackle and the one on the receiving end.
"But if yellow and red cards are brandished for innocuous challenges, the product of the game itself begins to suffer because we all want to see competitive games between two teams of 11 players."
City won the match 2-0 against Arsenal, with the side particularly dominant after Laurent Koscielny was sent off in the first 10 minutes for bringing down Edin Dzeko.