Arsenal boss Arsene Wenger has shared some of the player motivation techniques he has used regularly during his time with the Gunners.
The Frenchman delivered a speech and answered questions from a select group of businessmen in Saitama, Japan last week, as part of the club's pre-season tour of the Far East. The coach revealed that positive reinforcement is a method he deploys to raise spirits of his players and stated a manager must always be clear in his approach.
"A manager is a guide. He takes a group of people and says, 'With you, I can make us a success, I can show you the way.' But first you have to have a clear idea of what you want. You have to have a clear concept and make it understandable so they can work with you, and that's not very easy," Wenger said.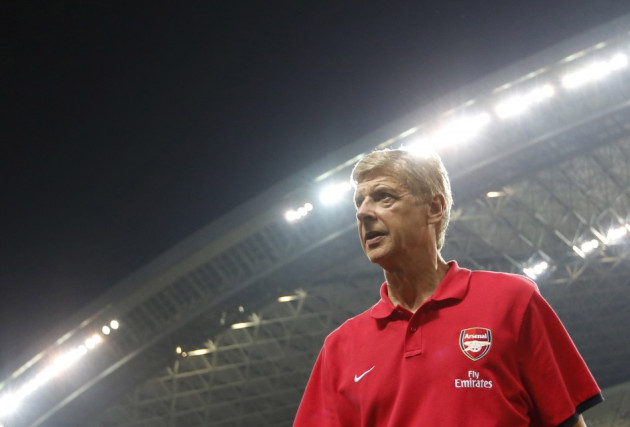 "In football, you manage people who are 18, 19, 20 years old. The responsibilities are quite big for them. We forget that these players have to perform under huge public pressure, in front of 60,000 people, with a huge responsibility to win games," the 63-year-old pointed out.
Wenger said that instilling confidence in footballers and helping them to play according to their strengths also yield results in the long run. The manager also admitted choosing the starting line-up from a group of 25 players has been been a tricky decision for him several times.
"We live in a life where everyone tells us what we don't have. Most of the time, I remind my team and my players of the qualities they do have. None of us have all the qualities in life, but the good thing is that we can all be successful without having all the qualities. Players shouldn't forget the qualities they do have," Wenger stressed.
"One of the difficulties in our job is that we have 25 people who fight to play on Saturday and on Friday night we have 14 who are unemployed and we tell them on Monday, 'Let's start again. You have another chance.' That's the difficulty with our job," he added.