Former Arsenal star Perry Groves believes that Arsene Wenger has struggled to recruit players who can drive the club to win trophies because over the years the manager has been met with too much competition within worldwide scouting.
The Gunners spend the late 1990s and early 2000s challenging across the board, and much of their success was penned on Wenger's ability to find players who weren't overpriced and were able to deliver on the pitch.
His recent transfers have left a lot to be desired though, with Santi Cazorla one of the few stand outs over the last few years as the side continue to insist they will keep a wage cap for their squad.
And Groves believes that with competition at an all-time high to find the next best player, no matter where they are in the world, Arsenal need to change their wage structure to compete.
"Arsene first went there [to Arsenal] in 1996, and he was probably 10 years in front of everybody else," Groves said in an interview with Talksport. "He had a scout in France, he had a scout in South America, Africa - he had them all over the world, so he got the pick of the best young players that were coming up.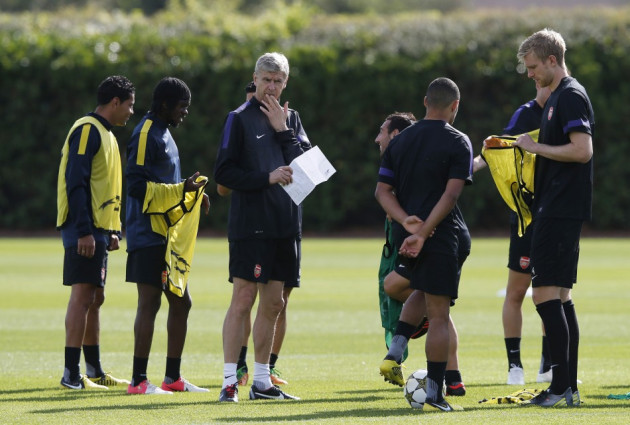 "Now every other team has a scout in those areas you look at Newcastle with Graham Carr, he's all over the world watching games.
"All these clubs are looking at the same sort of players. And if you keep selling your best players year after year which Arsenal have been doing then you're not going to progress. They have to change their wage structure."
Arsenal's argument for keeping wages lower than the likes of Chelsea, Manchester City and United have been that the owners want the club to be viable and pay back the huge debts that came from acquiring a new stadium.
But Groves believes that the side need to show they are serious about challenging for trophies if they hope to keep the fans happy.
"Arsenal are a brilliantly run business, but what is most important is what goes on on the pitch. You have to invest on the pitch," he explained.
"I think there's too many middle tier players on like the 60-70 grand who aren't really contributing.
"At the moment only Jack Wilshere is the only one who's got that little bit of desire."