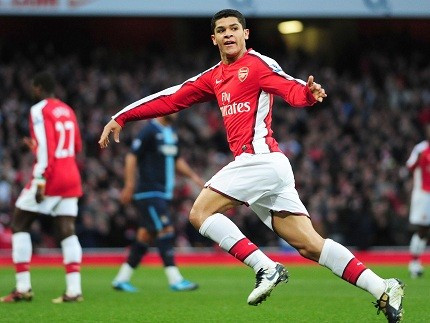 Denilson has reportedly insisted that he is hoping to make his move from Arsenal to Sao Paulo permanent next season, with the midfielder planning on staying in Brazil for the long haul.
The 23 year old was desperate to leave the Emirates after struggling for game time under Arsene Wenger.
At the time, he described his tenure at Arsenal as a terrible career move, telling reporters: "This has been the worst season of my life and I am so upset, so frustrated.
"I am a winner and I came here to win trophies but I've been here for five years and won nothing.
"A footballer's career is over very quickly so it is time for me to move on."
After shoring up a deal with Sao Paulo in the summer transfer window, Denilson has suffered more setbacks, being sent off twice in his first three showings for the South American outfit. And after Sao Paulo finished sixth in the Brazilian top flight Serie A league, Denilson insists he wants to perform better for the club next season.
"Personally, I'm very sad that the season will finish this way. Of course there's still a game remaining and there is hope for the Libertadores," he said.
"I still have six more months, I hope to cool off a little, enjoy the holidays with my family, to return more professional and get things right next year."
Arsenal will be considering the option of letting go of Denilson on a permanent basis, particularly after the midfielder admitted that he would be pleased to leave the club. The cut of his wage bill would be a welcome bonus for the club, who are always on the lookout to lower costs and keep Arsenal operating as a sustainable business.
Another Gunners man who looks likely to leave in either January or the summer transfer window is Marouane Chamakh, who is also struggling to get time on the pitch for the club in the wake of Robin van Persie's top class form.
Wenger admitted that he might make some purchases in the next window, but only if the players are for the right sum and will improve the squad. And with the money from Denilson and Chamakh, the manager will be more likely to spend big on keeping depth in the side as the season hits the business end.