PSG are the latest club to be connected to Robin van Persie, according to reports in France, with the club set to be handed a big-money transfer budget in the summer under new manager Carlo Ancelotti.
Ancelotti has been very open about the possibility of purchasing new players when the summer transfer window opens, with the former Chelsea man claiming that the likes of Fernando Torres were offered to him if the price was right.
"I have received hundreds of phone calls from agents offering me players ever since I signed with PSG. They have offered me some incredible names. Players who have just signed spectacular contracts elsewhere," he said at the time.
"They all want to come here. There's the city of Paris, there's money and there's a coach with a good reputation.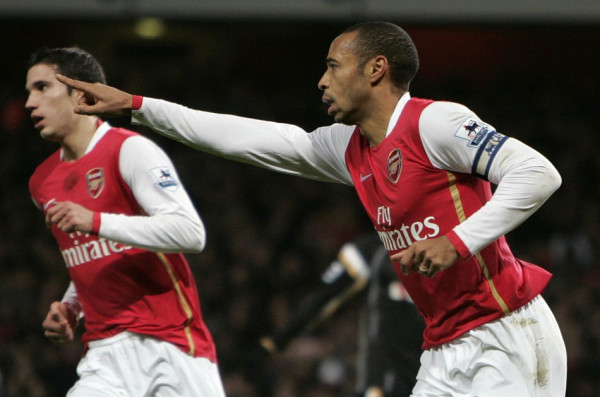 "Do you want the names? Okay, now I tell you the players the agents are offering on the market, officially or not: [Carlos] Tevez, [Fernando] Torres, [Dimitar] Berbatov, [Roman] Pavlyuchenko, [Edison] Cavani, [Fernando] Llorente."
And now France Football claims that Arsenal are demanding at least €30 million to part with van Persie, and PSG are willing to pay the high price, despite the striker coming into his last 12 months at the Emirates.
Van Persie has scored 33 goals across all competitions for Arsenal this season, but the striker has stalled on contract talks, insisting that a deal will not be discussed until after the season has ended.
With that in mind, he could be fair game if an agreement can't be made, and with PSG reportedly receiving a budget of £100 million for the summer, they will be able to offer wages that Arsenal can't compete with.
Gonzalo Higuain is said to be on PSG's list if a deal for van Persie falls through, with Italian source Calciomercato also crediting Juventus, Manchester City and AC Milan with interest in the star.
Arsenal fans will be hoping though that van Persie says no to the extra money on offer from other clubs and commits his future to Arsene Wenger.
And after Samir Nasri held the club to ransom last season, and effectively forced through a big-money move to Manchester City by refusing to sign a new deal, Wenger will be hopeful that van Persie doesn't do the same.
But with the world at his feet at the moment, and lucrative offers from both local and overseas clubs, the striker could decide that a change is as good as a holiday.